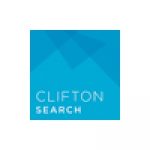 Senior Internal Auditor – FMCG
Are you an ambitious experienced Internal Auditor with a genuine passion to work in a fast-paced global consumer business?
This global multi-bn$ turnover FMCG business has an enviable market position with a presence in over 200 countries. It's range of product lines include several brands that are the No1 or No2 brand in their market. With an energetic and vibrant culture and a high degree of ambition, this business is innovative and strives to be the best – which means hiring the best people.
The Global Internal Audit function was historically heavily co-sourced but over the last 4-5 years the business has brought the function "in-house" and has been developing a global function by building teams in the US, Latin America, the Far East and EMEA. The EMEA headquarters are based in Amsterdam, the Netherlands and this is a very high-profile location with not only the Global Head of Audit being based here but several very Senior stakeholders from the business. This challenging opportunity will give you exposure primarily across the EMEA region but you will also get the opportunity to work collaboratively with other members of the global team. The is a proven career development culture right across the business that promotes and rewards the best on ability and potential – not on the amount of "years served". Hence this is a true meritocracy where you will get opportunity and be pushed out of your comfort zone! Progression could be within audit – more likely it will be on into a different area of the business – including international moves.
Reporting to the EMEA/APAC Director of Internal Audit and EMEA Senior Manager, you will be part of team delivering an interesting portfolio of purely operational internal audits – offering the opportunity to really build your understanding of how this passionate and fast-paced consumer business really works. There are very few financial audits, no compliance audits and no SOx audits. It's all about commercial business processes – procurement, marketing, inventory management, supply chain, manufacturing, logistics, commercial terms/agreements, discounts and rebates etc
Typical reviews involve 3 team members for up to 3 weeks and most reviews are country or entity based. Key risks include the usual emerging markets risks, supply chain/distribution, health & safety, pricing and discounting. The team have also been involved in a number of project audits eg SAP roll-out and it is common for there to be secondments both in to and out of the team. You can expect to be travelling for typically 15-20% of your time (maximum 30%) across the EMEA region but with the possibility of the occasional trip to the US, LATAM and APAC regions etc.
This opportunity offers exposure to senior stakeholders right across EMEA, lots of variety and most importantly the opportunity to learn how a multinational FMCG business operates. You will need to develop and maintain positive stakeholder relationships to allow you to work closely with the business and as your experience grows may also provide input into the risk assessment and annual audit planning. The Audit Leadership don't believe that they have the monopoly on good ideas so you will be encouraged to identify opportunities to improve the methodology and standards within the internal audit function.
Whilst most of the business works on a hybrid basis of 3 days/week in their Amsterdam office, the audit team has a bit more flexibility on exact office/home split. However, you must be based within a reasonable commute of Amsterdam or be happy to relocate to Amsterdam area. There is financial support available for relocation.
As the ideal candidate you will:
Have a university degree - preferably in finance, business or economics/similar
Ideally (though not necessarily) have a appropriate supplementary audit, business or accounting qualification eg MBA, RA, ACCA, CPA, CIA etc
Have a background developed within a Big 4/large accounting firm and/or a larger FMCG/manufacturing business
Have a minimum of 3-4 years' experience – which must include some internal audit experience (either within the Risk Assurance service line of a Big 4/larger firm or within a multinational commercial environment)
Have professional fluency in English
Ideally have additional language skills (especially Spanish, Portuguese, Chinese or Russian)
Have strong communication skills, a can-do attitude and an ability to influence at senior levels
Thrive in a fast-paced and multi-cultural environment and have the flexibility to travel for up to 30% of the time
On offer is base salary of c€65K-€70K plus a VERY generous bonus (20% on-target with up-scale) and relocation support (if appropriate).
Please note that while EU Nationals/passport holders are preferred, sponsorship for the TRANSFER of an EXISTING visa for candidates currently working in the EU will be considered. Unfortunately, full sponsorship for candidates based outside of the EU is NOT available for this opportunity.
Ref: 32550
To apply for this job please visit LinkedIn.