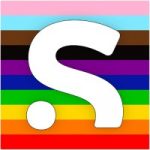 Senior Internal Auditor – All Gender
Le contenu du poste est libellé en anglais car il nécessite de nombreuses interactions avec nos filiales à l'international, l'anglais étant la langue de travail.
CONTEXT
Identifies and monitors risks, assess the adequacy and efficiency of processes and the compliance with established policies, rules and procedures, laws and regulations.
MISSIONS
The Sanofi Internal Audit Paris Hub is part of the Sanofi Internal Audit Department which reports to the
CEO and the Audit Committee
.
In a world where organization and environment are changing constantly and quickly, Sanofi Internal Audit's (SIA's) mission is to provide the Executive Committee and the Audit Committee with independent, objective and reasonable assurance regarding the group's ability to control its operations in line with Institute of Internal Audit (IIA) international standards. SIA helps Sanofi executing its strategy and achieving business objectives by assessing and improving the effectiveness of Sanofi's governance, risk management, and control processes. SIA commits to alert management on significant risks and to monitor their effective mitigation.
The Sanofi Internal Audit Department relies on 3 hubs (in the USA, France and Singapore) and an IS expertise. The Paris Hub follows the same methodology and remains independent from France Global Operations and covers Eurasia Middle East, Africa, Europe Regions and Corporate Functions.
Key Responsibilities
Every 6-7 weeks (3-4 weeks of preparation in Paris, followed by 3 weeks of fieldwork), you will have to audit a process within one of Sanofi's business units (either in Eurasia, Middle-East, Africa and Europe Regions) or Corporate Function and with a changing team of colleagues. The scope and project will change for each assignment
During the audit preparation, you will need to get familiar with the process, through training, reviewing of Corporate Guidelines, local SOP, interviews of global or regional process owners, analyzing data, reviewing usual area for improvement for that process, benchmarking versus internal or external best practices. You will also have to get familiar with the business environment, entity performance and organization to be able to put areas for improvement into perspective. Based, on your knowledge of the process and risks you will have to develop your audit program to be conducted on the field
During fieldwork you will have to develop a deep knowledge of the actual local process and identify areas for improvement to better manage the associated risk. This will require asking the relevant questions to several individuals involved in the process, dig into data, identify trends and vouching documents to spot inconsistencies and complete the relevant testing strategy
When you identify areas for improvement you will have to debrief process owners, convince them and work with them on how to concretely improve the process
During different phases of the audit, you will be cooperating with the team leader who will help you to develop the most relevant and reliable audit approach
Since the time available will be limited you will have to constantly manage your priorities within short timelines
Your work will also have to be properly documented so that it can be reviewed to ensure its reliability and relevancy since one of our value propositions is to provide reliable conclusions
During audit wrap up, you will have to write your recommendations, straight to the point, short and easy to understand for individuals not familiar with the process who will receive the report. You will also have to follow-up on the action plans agreed with and committed by the audited organization
Besides the audits you will become a member of a Center of Expertise (CoE) depending on your background (manage medical, market to promote, demand to cash, plan to manufacture, procure to pay, research and development, strategy and governance or manage finance)
You will work with your CoE team on CoE's priorities, for example for your end-to-end process you will update the work program, prepare and provide training for other auditors and identify trends through analysis of latest audit findings and action plans
Other
Being an auditor will require extensive travelling within the Eurasia Middle-East, Africa and Europe Regions, and occasionally elsewhere in the world. Travels can be as long as 3 weeks in a row and can take up to 15 weeks per year. Auditors are expected to stay at least 3 years within the department before moving to a new role. This period could potentially be shortened based on Sanofi and department needs and upon validation from SVP Sanofi Internal Audit.
Requirements
Education/Work experience
Pharmacist, Master's in Business, Biology or Engineering
3 to 7 years of working experience in one of the following functions: medical, marketing, procurement, supply chain, finance, business operations and support, or internal control
Fluent in English, both oral and written. Ability to conduct an audit in another language (German, Arabic, Russian or Spanish) would be highly appreciated
Experience in pharmaceutical, healthcare, biotech preferred, not required
International exposure and/or experience would be appreciated
SAP knowledge would be appreciated
Skills and Attributes
As part of PTW "player", an ideal candidate is inquisitive, persuasive, service oriented, has a global mindset, able to recognize and respond to diverse thinking styles, learning styles and cultural qualities
7 Prized Attributes Areas
Integrity
Relationship Building
Partnering
Communications
Teamwork
Diversity
Continuous Learning
At Sanofi diversity and inclusion is foundational to how we operate and embedded in our Core Values. We recognize to truly tap into the richness diversity brings we must lead with inclusion and have a workplace where those differences can thrive and be leveraged to empower the lives of our colleagues, patients and customers. We respect and celebrate the diversity of our people, their backgrounds and experiences and provide equal opportunity for all.
As part of its diversity commitment, Sanofi is welcoming and integrating people with disabilities.