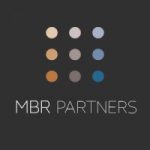 Senior Human Resources Associate (HR Generalist)
What We're Looking For
Our client is looking for an exceptionally talented Human Resources generalist for the EMEA region. In this role, you will be part of a diverse and enthusiastic team, responsible for covering approximately 700 employees across 17 countries.
What will you be doing?
HR Business Operations
Provide frontline support for employees and managers (company policies, employee relations, annual programs). Answer and advise on EMEA employment law issues and queries
Advising and supporting HR Business Partners with ER and case management issues across the EMEA region
As required, partner with HRBPs and legal to manage restructuring and performance management activities in the region
Partnering with Centers of Excellence (Talent Acquisition, Legal, Compensation, Benefits, L&D, Global Mobility, HRIS, etc.) to drive positive employee experience outcomes
Be the company representative for the Works Councils in France and Germany (previous experience in this aspect is not required)
Perform exit interviews for all EMEA leavers, identify trends or areas for improvement & feedback
New hire experience
Prepare employment contracts across all EMEA countries. Manage a seamless candidate experience from offer through to onboarding
Run weekly inductions for all new joiners. Confidently articulating the Company induction content and assisting with employee onboarding queries
HR Excellence
Contributes to/leads people projects (Globally or EMEA) that drive improvement and deliver new value for the my clients people promise
Promoting self-service (Tier 0) to employees and managers, freeing up HR team to focus on higher value activities
Constantly reviewing and developing Tier 0 Content so that it is up to date and relevant
Identifying new areas for HR improvement, such as automation or process improvement
Support the development, set up and review of HR policies and documents across EMEA
Process HR paperwork and system updates in an accurate and timely manner (eg promotions, transfers, leavers, relocations etc)
Input and update data to WorkDay system, ensuring it remains current and accurate
Work closely with the payroll team to answer queries and ensure accurate processing each month
Maintains all electronic HR files and correspondence in line with GDPR
May need to perform general administrative duties from time to time, including raising POs and assisting with invoice processing for the EMEA HR team
Collaboration with stakeholders:
you will be in the center of our regional operation, interacting daily with employees and colleagues of all areas and levels, from different cultures and countries.
Qualities We Admire
Someone that shares our passion for technology and Core Values (Velocity, Integrity, Innovation, Outstanding People and Customer First)
Employee relations experience. Knowledge and experience of the EMEA region and the employment landscape
Detail-oriented and committed to a high degree of accuracy
Strong logical thinker who applies good judgement to employee situations
Highly ethical and able to deal with confidential issues with tact & discretion
Excellent organizational skills and abilities. Capable of effectively managing multiple demands from a variety of sources, remains calm under pressure.
Have strong focus on customer service and meeting the demands of internal and external clients
Must be an effective team player
A passion for the entire people process
Preferably multi-lingual (French, German, Arabic, Dutch or Russian would be an advantage)
Workday experience preferable