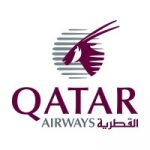 Senior Group Sales Agent Northern Europe
Qatar Airways (QR) have embarked on an exciting transformation journey to change how we interact with our customers. As part of this journey, we are now recruiting for additional staff to join our Group team. We are looking for a Senior Group Sales Agent for our Northern Europe Region.
Based in Stockholm, you will act as a key member of our group team working towards set sales targets. You will act as our first line support to our trade partners, providing five star service, supporting the trade with any technical queries and/ or booking requests. You will identify and support group movements that will help contribute towards the stations revenue.
Specific Accountabilities Include

Ensure group policy is fully understood and adhered at all times.
Receive and evaluate ad-hoc and series group requests from travel agencies.
Negotiate for a suitable rate according to groups needs.
Assist travel agents with technical support of our group system.
Follow-up with internal stakeholders/ departments to ensure suitable rates are proposed to avoid risk of diverting business to competitors.
Check and verify group materialization ratio as per Qatar Airways policy to process deposit refunds.
Ensure deposits are updated in the bookings and that tickets are properly reflecting associated passengers after ticket issuance.
Follow-up on group materializations, deposit deadlines, confirmation of groups and cancellations.
Secure well-functioning relationship with internal and external stakeholders. Assuring good communication and timely responses.
Work together with team members and Group Coordinator to streamline group handling and ensure timely and cost-effective handling.
Booking and ticket issuance of FAM-trips.
Assist trade partners with ADM violations (review, educate)

Qualifications

Minimum 3 years of job-related experience either with a travel agency or airline.
Experience from groups and/or from individual reservations and ticketing.
Good knowledge of Amadeus (reservations, ticketing, history, TIMATIC etc.)
PC literacy including MS Office
Strong problem-solving, relationship building and communication skills.
Fluency in English and one or more of the Scandinavian languages (written and spoken). Polish, Russian or Ukrainian languages desirable but not essential.
You have a positive mindset and enjoy working in a diverse working environment
This is a newly created team and will suit an individual who is willing to be part of the build-up, sharing experiences and coming with ideas for improvements and efficiencies.

You must have the right to live and work in Sweden to be considered for this role.
Please upload CV's in English language only.