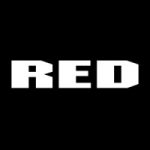 Senior Financial Planning Analyst
WHY RED
RED is the leading manufacturer of professional digital cinema cameras. RED's modular camera system and groundbreaking image quality are by far the best on the market today! Started by Jim Jannard (founder of Oakley), RED continues to break ground with new products like KOMODO and V-RAPTOR. RED was used for major productions like The Queen's Gambit, The Social Dilemma, My Octopus Teacher, The Suicide Squad, The Morning Show, Russian Doll, Squid Game, Matrix, Red Notice, and Mank. In addition, RED has been selected as the camera of choice in 3 major productions, winning 2 Oscars and 3 Emmys in the cinematography category. This is an exciting time for RED, and we are growing!
The Senior Financial Analyst will work closely with the FP&A Director & VP of Finance to provide support in preparing the financial budget, demand planning forecasts, variance analysis and monthly reporting as well as other financial reporting needs at Red Digital Cinema.
Essential Duties and Responsibilities:
Partners with FP&A Director to build annual budget and forecast models. Understands financial statements and operational expenses to ensure accurate budget preparation.
Active participation in annual and forecast modeling with close attention to detail, meeting timeliness and managing data collections from various sources
Supports the S&OP process by working closely with the Sales Region Directors and Supply Chain group
Assists with the preparation of Monthly Financial reports and detailed fact finding on variances by partnering with department leaders to actively manage budgets
Runs and develops reports on monthly financial and operational performance to explain variances to budget. Partners with the Ops team to provide clarity on performance details and does ad hoc reporting to support his/her region assignment.
Provides management with financial information by researching and analyzing accounts and ability to develop spreadsheets and automation to summarize data.
Support the development and tracking of profitability models for all product lineup working in conjunction with the Cost Accounting team
Analyze financial and non-financial data to draw conclusions and make recommendations
Conducts ad-hoc analyses as needed to support operational decision making and develop and/or improve FP&A processes and financial reporting
Play a key role in the ongoing financial forecasting process and generate analysis and reporting that helps guide senior leadership
Requirements:
2+ years of Industry experience with budgeting/planning, financial modeling, and decision analytics (e.g., FP&A, corporate finance, investment banking, private equity).
The ideal candidate will be able to demonstrate a background of strong financial acumen and data analysis.
Driven self-starter who enjoys rolling up their sleeves and building complex financial models in Excel or other planning applications.
Comfort with an ever-changing environment and ability to quickly adapt on the fly.
Able to take raw data, analyze it, draw conclusions, and develop actionable recommendations.
Previous experience working in a high-growth environment preferred.
Experience with NetSuite and financial planning/business intelligence tools a plus.
Bachelor's degree in math, finance, accounting, economics or a similar field
The salary range is between $80,000 and $95,000 USD.
Onsite position - Foothills Ranch, California