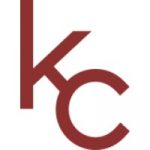 Senior Executive Secretary
KC Accounting | KC Audit

are looking for a competent:

Executive Secretary
working in Amsterdam and/or (partly) remote

to support the teams in our companies. You will be the one to organize and maintain the schedules and assist our teams by performing a variety of tasks. You yourself must be quick professionals with great time-management and multitasking abilities. It is with your diligence and competence in your work that the Partners, Directors and staff can focus on their responsibilities, without worrying for other tasks. The goal is to contribute to the efficiency of the overall business by ensuring all assigned duties are carried on timely and efficiently.

Responsibilities
Maintain agenda's and assist in planning appointments, board meetings, conferences etc.
Attend meetings and keep minutes
Receive and screen phone calls and redirect them when appropriate
Handle and prioritize all outgoing or incoming correspondence (e-mail, letters, packages etc.)
Make travel arrangements
Handle confidential documents ensuring they remain secure
Actively calling and e-mailing prospects and following-up on proposals sent;
Setting-up new clients with respect to KYC, Engagement Letters, CRM and Client Portal;
Maintain the CRM software and prepare monthly sales invoices
Conduct research and prepare presentations or reports as assigned

Requirements and skills
Proven experience as executive secretary or similar role, e.g. paralegal position with experience in corporate housekeeping
Proficient in MS Office and "back-office" software (e.g. CRM)
Knowledge of office management and basic accounting procedures, as well as technical vocabulary of relevant industry
Familiarity with basic research methods and reporting techniques
Excellent organizational and time-management skills
Outstanding communication and negotiation abilities
Fluent in English; Dutch, Russian or Spanish is a plus
Integrity and confidentiality

If you know you are qualified and most of all attracted to the job, please feel free to send your CV and motivation to office@kcaccounting.nl. A personality test may be part of the application procedure.
To apply for this job please visit LinkedIn.