Archived (not relevant)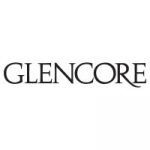 Senior – Environment & Community Advisor
Brisbane, Queensland, Australia
Senior - Environment & Community Advisor
Zinc Capital Studies & Projects
Brisbane, Australia
Ref. No. 41513
We have an opportunity for a Senior Environment and Community Advisor within Glencore's Zinc Capital Studies & Projects team. The team is responsible for a range of development studies in various stages of progress and across various international jurisdictions. You will use your expertise to support delivery of these studies by ensuring consistent integration of our commitments to environmental and social responsibility in the strategic development of projects, leading multi-disciplinary sustainable development activities and providing expert technical consulting services.
The Successful Candidate Will Be Responsible To
Lead and advise as a technical subject matter expert (SME) for sustainable development through development studies, including scoping, concept, pre-feasibility and feasibility study (PFS and FS) activities
Support development of regulatory approval and permitting strategies that manage risk and support strong ESG performance
Assist with risk assessments and integration of sustainable development aspects through all stages of mine planning and design, including health and safety
Support project management and management of subcontractors and consultants
Assist or contribute to the writing and reviewing of reports, scopes of work and presentations
Assist or contribute to budgets, cost and progress tracking and tender evaluations
Participate in meetings and communications with project teams and site management, including visits to operating mine sites
Assist and participate in mining focused due diligence and evaluations.
Support the completion of Capital Studies & Projects by consistently providing required Sustainable Development services
Domestic and/or international travel ~10% of the time to execute the essential duties of the role across our global assets. Working across different time zones may require some flexible hours to collaborate with colleagues internationally.
Keys To Success
Bachelor's degree in Environmental Sciences, Management, Engineering, or related field
7 years' experience relevant to the sustainable development of mining, including early planning and technical studies (PFS, FS)
Seasoned knowledge and experience in Australian Environmental legislation, the Environmental Impact Assessments, Health & Safety assessments and HSEC management planning, as well as regulator and stakeholder engagement strategies and management
Knowledgeable in biophysical and socio-economic environment disciplines
Ability to create and manage relationships with a wide range of stakeholders
Excellent knowledge of the Office suite (Excel, Word, PowerPoint)
Well-developed communication skills
Being a self-starter and expert at managing your time and priorities while having a strong ability to work as part of a team
International work experiences (particularly in the Americas or Europe) considered a significant asset
Ability to communicate fluently in English. Ability to communicate in Spanish, French or Russian considered an asset.
Key Benefits Of The Role
Lifestyle opportunity in Brisbane's lively CBD with ~10% domestic/international travel
Opportunity to apply your knowledge and expertise within one of the largest multinational and diversified commodities organisations in the world
As a staff employee of Glencore, you will be entitled to an attractive compensation package and a comprehensive range of benefits aimed at attracting and retaining our most asset - our people. Training, structured development (professional and personal) and recognition programs are critical to your long-term success.
The business will support the successful candidate with relocation assistance to Brisbane.
Apply now at glencore.com/careers