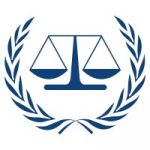 Senior Development Assistant (Software Development) (G-6) (23041)
Posting Date: 25/05/2023
Deadline for Applications: 22/06/2022 (midnight The Hague time)
Organizational Unit: Information Management Services Section, Registry
Duty Station: The Hague - NL
Type of Appointment: Fixed-Term Appointment
Minimum Net Annual Salary: €47,732.00
Contract Duration: For initial appointments, the Court offers a two-year appointment with the possibility of extension (six-month probationary period).
The roster of suitable candidates may be established for this post as a result of this selection process for fixed-term appointments against both established posts and positions funded by general temporary assistance (GTA).
Important:
Recruitment for this post in the General Service category is done on a local basis. As a result, staff are generally recruited from the area where the particular office is located but could be of any nationality. Candidates applying to a post in the General Services category shall meet the relevant employment and immigration requirements in the country of the duty station, including fulfilling residence and work permit conditions.
Applicants will be responsible for any expenses incurred in relation to: visa, travel to and from, and relocation to and from the duty station, in the event of an employment offer.
A staff member in the General Service category who has been locally recruited shall not be eligible for the entitlements and/or benefits exclusively applicable to internationally recruited staff.
Organisational Context
Under the direct supervision of the Director of Judicial Services, the Information Management Services Section ensures that the Registry puts in place adequate Information Management services, for the benefit of all organs and activities of the Court. The Information Management Services Section will also provide services to other Registry clients, including external parties relying on the policies and technology of the Court.
Information services consist of:
Information management activities include: developing policies and best practices for the management of (digital) documents, records, and archives; library services and knowledge management, whether technology-based or not.
Information systems support including systems development, administration, and integration.
Technology services operations support, including end-user services, communications and networking technology, and audio-visual technology.
Information security activities, including developing policies and best practices, implementing information security standards, and managing risk related to information, whether technology-based or not.
The Information Management Services Section provides:
Advice on best practices addressing the needs of its clients and the Court's and Registry's strategic objectives.
Integrated solutions (i.e. systems, policies and processes) relying on industry best practices on all aspects of information services related to capturing, storing, preserving, delivering, securing and managing information and communication.
Leadership and dialogue with clients in relation to the innovation, awareness and adoption of new information practices, tools and technology-enabled processes and practices that will improve productivity, effectiveness, information sharing and availability.
Strategic input and support for the implementation of a continuous change management process harnessing the use of information and technologies.
Duties and Responsibilities
Within this framework, and under the direct supervision of the Chief IMSS, the incumbent will perform the following duties:
Performs the development, programming, testing, debugging and implementation of computer application systems and customizes existing ones using various technologies;
Maintains, upgrades, and/or enhances existing systems;
Works with Division clients to translate the business case/requirements into specific business applications/technology solutions by participating in certain aspects of requirements gathering, business analysis, systems analysis and related system/application design;
Designs, develops and maintains enterprise reports on the corporate reporting platform;
Maintains and prepares technical and user documentation for deployed computer application systems, as well as ad-hoc training materials, and conducts technical presentations;
Develops and maintains service components required to integrate enterprise business applications allowing them to exchange data and participate in business processes under the guidance of the Systems Development Officer;
Provides technical assistance and training as required.
Essential Qualifications
Education:
Diploma of secondary education.
Experience:
A minimum of eight years of progressively responsible relevant experience in an ICT environment.
Demonstrated experience in a high-level programming language (e.g. Java, .NET, php) is required;
Demonstrated experience in a modern software development methodology (Agile, Scrum, Kanban, Lean Programming)is required;
Demonstrated experience applying Service Oriented Architecture and a proven understanding of the delivery of functionality as a service are required;
Experience working and building REST and SOAP web services is required.
Demonstrated experience with document management platforms (e.g. SharePoint, Documentum, HP Records Manager) is desirable.
Desirable experience with low-code development platforms (Mendix, Documentum xCP)
Desirable experience with mobile application development frameworks (Xamarin, React Native)
Knowledge, Skills and Abilities:
Ability to handle uncertain situations;
Ability to work under pressure.
Knowledge of Languages:
Proficiency in one of the working languages of the Court (French or English) is required. Working knowledge of the other is an asset. Knowledge of another official language of the Court (Arabic, Chinese, Russian and Spanish) would be considered an asset.
ICC Leadership Competencies
Purpose
Collaboration
People
Results
ICC Core Competencies
Dedication to the mission and values
Professionalism
Teamwork
Learning and developing
Handling uncertain situations
Interaction
Realising objectives