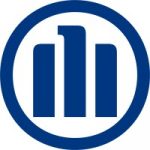 Senior Data Scientist (m/f/d) – Responsible AI, Allianz SE
Job description:
#StandwithUkraine


Who are we?

Are you keen on driving innovation? Do you thrive in a culture of diversity, collaboration and trust? Then let'scare for tomorrow. At Allianz SE, you can count on having a voice, driving innovation and change and making an impact – for us, yourself and the world. For more about Allianz SE, click here.


Who will you be joining?
Group Data Analytics is a Group Center at Allianz SE whose mission is to enable DA and AI-driven transformation by delivering impactful solutions within the Allianz operating model, by growing capabilities and running selected innovation and scaling projects.


We are looking for a Senior Data Scientist - Responsible AI with proven experience in end-to-end solution development, from prototype to production, to join us in the Global Data Science Center of Excellence team within Group Data Analytics. The candidate will help to connect and advise data science teams from Allianz organizations across the world while developing and monitoring best practices across the organization. You will be working together with our data scientists, solution engineers and business owners to transform Allianz into a data-driven company. It is an opportunity to apply your formerly acquired skills, to enable Allianz to scale and leverage AI at its best.


How can you make an impact?
You will be part of an international team of experienced data science and AI experts having multidisciplinary backgrounds. You will have the opportunity to contribute and shape the future of data science at Allianz, by developing and ensuring adoption of best practices. You will mentor and advise local teams on how to solve data and technical challenges, as well as coordinate a global community of experts.


The job focuses on the data science strategy and best practices development and securing their implementation across the organization. Albeit not among key activities, limited coding may be needed, e.g. when developing trainings/blue prints or when testing new candidate approaches for becoming best practices.


The ideal candidate is comfortable working with a wide range of stakeholders and functional teams and wants to grow from developing data science solutions to steering and monitoring the development processes on a global scale. The candidate should have proven and recognized experience with the development and industrialization of analytical solutions (end to end), with a strong consulting background and possibly experience in controlling/audit.


The position is based in Munich, Germany.


What are you made of?
Minimum Qualifications


Connect data science teams across the globe while establishing best practices and monitoring their adoption.
Develop and deliver trainings (slides, guides, code).
Mentor and coach data scientists across the organization, and train/up-skill them towards adopting best practices.
Research content inside and outside of Allianz on challenging data science and innovative technical topics, and play the role of thought leadership for data science topics.
Help to prepare articles and presentations for the global data science community
Develop company-wide best practices for data science coordinating international expert working groups
Monitor the adoption level of best practices across the organization, identify gaps, and support local teams to accelerate their adoption.
Assess data science teams and solutions against compliance with regulations and internal frameworks.
Support the simplification of processes so that business owners, in addition to data scientists, can leverage Big Data to drive business decisions
Previous experience in business related functions (e.i. Sales, Operations, Claims, Underwriting, Investment Management, Asset Management, Consulting, Product Development, Finance, Market Management, Digital / Tech etc.) is a plus
Preferred Qualifications:


The ideal candidate has a M.S. or Ph.D. degree in a technical field.
Experience in running large projects for/in international corporations and mange senior manager sponsorship with several stakeholders involved at the same time.
Experience in applying modern machine learning and artificial intelligence models (supervised and unsupervised, such as gradient boosting and deep learning) in a business context.
Experienced with regulatory and compliance aspects of Data Science/AI
Experienced with responsible AI processes and techniques
Programming experience in Python and R is required
Prior work experience in consulting/controlling/audit is a plus
Ability to relate business problems to data-driven solutions using machine learning and artificial intelligence.
Ability to communicate complex quantitative analysis in a clear and precise manner to audiences from different departments and at different levels.
Creative thinking, strong analytical and problem-solving skills is a must.
Fluency in English is required, additional languages are a plus.
Do we have what you need?
Flexible working arrangements (opportunity to work from home few days per week)
Individual and excellent career development opportunities/plans
Family friendly working environment
Health & well-being off erings
Company pension & health insurance
Multi-national, diverse and inclusive community
Opportunity to make an impact on our sustainability initiatives
Additional Information:


We offer: Career development programs, Workwell@AllianzSE, Flexible working arrangements


We support Ukrainian and Russian job-seeking refugees looking for a new job - your applications are welcome


Senior Recruiter: Ms. Zhiva Hristova: +49 89 3800 14379
Please submit your applications only via our online tool.More information regarding our recruitment process:Allianz Careers



15656 | IT & Tech Engineering | Professional | Allianz SE | Full-Time | Permanent