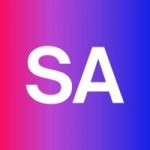 Senior Cyber Intelligence Analyst – Technical Intelligence
At SecAlliance a Senior Cyber Threat Intelligence (CTI) Analyst identifies and collects threat information and intelligence relevant to our clients and produces high quality reporting they can rely upon. This will be done mostly through primary research and working with our clients, pivoting off their data to then provide wider, contextualised intelligence to the wider community.
This role will encompass working on one of the most interesting and exciting intelligence sharing initiatives in the world and will offer the candidate significant exposure to peers, clients, and relevant institutions.
We offer the opportunity to work from our London or The Hague office or remotely within the UK or European Union. Please reach out for further information.
The analyst will be responsible for:
Collecting, analysing, assessing, producing, and disseminating informed and accurate reporting, providing actionable insight into the threat landscape
Build and maintain relationships with partners, clients and peer analysts to ensure a more complete picture of the threat landscape
Identification, contextualisation, and analysis of threats, exploits, and vulnerabilities that pose previously unknown risks to our clients and partners
High quality standardised technical report writing, using widely used standardised reporting structures
Training and stakeholder engagement with clients to ensure a seamless cross-organisational team of expertise
Leading primary research activities into threats and threat actors
The mentoring of junior analysts to help further their own careers
As a Senior or Lead Analyst, you are expected to set an example in both output and work ethic. Your support to the wider team and junior analysts will be critical in the development of the capability. Working under operational time pressure, self-managing tasks, meeting deadlines in support of the client's requirements
Candidate Experience
An interest and at least three years of experience in working in a cyber-related field
A technical CTI focus; this can be networking, malware analysis, vulnerability hunting etc.
Experience in technical CTI investigations, both the collection and analysis phases
Understanding the nature of various cyber-attacks (data breaches, ransomware, state-sponsored espionage)
Experience in open-source collection, use of online tools, experience querying internal databases of information in support of investigative efforts
Professional experience with writing short and long form reporting in strategic products
A high level of professionalism, focus, and emotional maturity
Desirable but not essential:
Good ideas for technical CTI programme
Knowledge of scripting or coding languages such as SQL, Python, Java, C++, or another
Foreign language speakers, especially Dutch, Spanish, Portuguese, Russian, Mandarin, Chinese, Japanese
To apply for this job please visit LinkedIn.