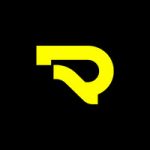 Senior Customer Strategy Researcher & Insights Analyst
Senior Customer Strategy Researcher & Insights Analyst (Contract)
Seniority Level: Mid / Senior
Industry: Marketing/brand strategy, Customer experience research, Customer insights & analytics, Customer experience (Innovation & Transformation).
About Radical Path limited:
We specialise in helping brands and businesses find their path to excellence, push the boundaries of expectation, distil their strategies, build radically better products, and develop more meaningful relationships with their audiences across both digital product innovation and experience transformation. In short, we're an experience firm.
We're proud to work with industries that form the backbone of the world's business infrastructure. From Fortune 500 companies to progressive start-ups within financial, human resources, medical education, clinical trials, procurement, hospitality, entertainment, search intelligence, media, and private equity sectors, our work spans Europe, the United Kingdom, and the USA.
The Project:
We have been working with a well-known digital wallet company over the last 10 - 12 months to deliver a set of strategic deliverables including various synthesised insight reports. We have already completed the market, competitor, and qualitative/quantitative customer research to inform these deliverables and are now looking for a skilled research analyst to transform this data into useful reports for use by senior management.
What you'll be doing:
Analysing existing qualitative/quantitative research data to inform the reports

Supplementing the research data using desk-based research methods, only where necessary (i.e. critical gaps are identified)

Manipulating large sets of quantitative data to uncover insights

Synthesising research data to create reports containing both descriptive and analytical views of users' needs, pains, and behaviours across a set of products, user types and markets
You'll need;
Practical experience in both market and customer research and analysis

The ability to develop insights from large amounts of desk-based research pertaining to market and product categories and supplement this with additional desk-based research where required

Deep experience in the synthesis of quantitative data with qualitative user research that contain both analytical and descriptive views

Extensive experience with Microsoft Excel including the ability to manipulate large amounts of quantitative data.

Strong written and oral communication skills, and the ability to communicate research results and relevant insights in a clear, compelling way.

Experience working in a customer-centric role for a global consultancy.

Experience working with Brand & Experience Strategy and using Consumer Insights at a large scale.

Experience using Miro, XD or equivalent software to create visual artefacts

Experience working in financial services (Payments)

The ability to communicate fluently in English

A degree in a related subject such as marketing, economics, mathematics, design or sciences

(Desirable but not essential)
About You
You must be self-motivated, comfortable with ambiguity and show a willingness to delve into large data sets. You must care about elevating the right details, and be solution focused whilst being comfortable in a collaborative and fast-paced environment. You must be articulate and able to communicate with internal team members and have a foundation in customer research methodologies, e.g. behavioural archetypes, segmentation, persona building, jobs to be done, customer journey mapping, and value proposition canvas (some experience is preferred but not all is essential). You have a good grasp of common business problems within various business sectors.
Working environment:
As a result of the pandemic, we run a hybrid working environment.
Diversity & Inclusion:
We nurture an environment free of discrimination, creating a culture of equity and togetherness. Our team is a wonderful mix of national and global individuals, which makes us an extensive library of international knowledge while enjoying a culturally rich environment. Some of the languages in our team range from Danish, Russian and Portuguese.
Radical Path is an Equal Employment Opportunity and as such does not discriminate against an applicant or employee based on race, colour, religion, creed, national origin or ancestry, sex, age, physical or mental disability, genetic information, gender identity or expression, sexual orientation, marital status, or any other legally recognised protected characteristic under UK law.
To apply for this job please visit LinkedIn.