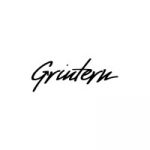 Senior Business Development Manager
About us:
Grintern is a team of enthusiastic people who provide young aspiring talents from Eastern Europe with the opportunities to get a great career start in the startups of Silicon Valley and other US-based companies.
Our mission is based on our belief that GenZ can master their skills and show great performance even without having previous working experience - they are ready to learn quickly and work hard, so they only need a little help with a chance to prove themselves. We give them that chance. We connect Eastern European students and recent graduates with high-potential US startups that need help and are ready to take a junior member to their team and organize those win-win situations. Our whole process from discussing the client's needs to the new team member's first working day takes no longer than 2 weeks.
Right now, we are looking for anexperienced Senior Business Development Managerwho'd like to join the HR startup team and build the sales processes in the US market. The successful candidate will play an important role in achieving our ambitious customer acquisition and revenue growth objectives.
Job Description:
As a senior business development manager at Grintern, you will be responsible for:
Building and optimizing sales processes to drive customer acquisition and revenue growth (2023 revenue growth goal = 3-5x).
Developing new sales channels and hypotheses, conducting sales analytics, and improving the conversion of sales funnels.
Managing and analyzing data in Zoho Analytics and CRM.
Training recruiters in sales and building processes for training new hires in sales productivity.
Requirements:
Fluency in English.
Еxperience in business development, with a focus on data analytics and sales processes (B2B services).
Experience using and developing reports, metrics, and dashboards with data analytics, data visualization, and presentation tools, as well as experience with any CRM system.
Strong understanding of sales metrics and ability to tie sales enablement programs to KPIs and metrics set for sales growth.
Excellent communication, interpersonal, and organizational skills, as well as a highly structured and data-driven mindset.
Ability to work with new hires, explain tasks, mentor, and help ramp up sales productivity quickly.
Preferred but not required:
Experience in outstaffing, outsourcing, recruiting, or HR business.
Experience building LinkedIn sales campaigns, outreach email sequences, and understanding how email campaigns should work.
Experience training and developing sales teams.
Fluency in Russian/Ukrainian.
North or South American location.
Benefits:
Full-time job with partially flexible working hours.
Fully remote work.
Opportunity to contribute to the company's strategic development.
Chance to work with a dynamic and international team.
Salary will be discussed during the interview.
To apply for this job please visit LinkedIn.