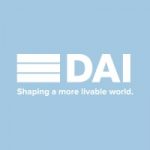 Senior Associate, Talent Acquisition
Job Title/Grade
: Senior Associate, Talent Acquisition (Grade 3)
Reports to:
Director, Proposal Recruitment, Economic Growth Sector
Department
: People – Proposal and Project Recruitment
Date
: May 2023
Function of the Position:


The USG Proposal and Project Recruitment function is responsible for identifying, cultivating and managing talent aligned to the business unit's core and strategic growth strategies. The Senior Associate, Talent Acquisition will serve as talent partner to the Economic Growth Sector. The ideal candidate will be an integral member of business development activities, with the ability to identify and recruit individuals for positions identified on proposals and current projects within DAI's growing technical portfolio in economic growth, along with occasionally taking on other cross-sectoral recruitment activities as well.
Roles and Responsibilities:

Support and/or lead recruitment assignments that require creative applications of knowledge to specific recruitment challenges.
Work with senior recruiter to support full-cycle strategic and proposal recruitment efforts
Support proposal teams and hiring managers to develop position descriptions, scopes of work, organizational charts, and other related documents.
Source appropriate candidates through internal and external networks, industry events, DAI's internal recruitment database and online electronic resources.
Follow standardized processes to screen and select the best candidates, ensuring compliance with all governmental and client employment specifications.
Support proposal teams to develop appropriate staffing plans according to proposal requirements.
Negotiate candidate salaries, benefits and allowances within proposal budget constraints and client regulations.
Travel internationally to interview candidates in person and produce detailed trip reports.
Ensure that all staffing documentation submitted with proposals complies with donor specifications (including letters of commitment, references, due diligence, and other proposal documents).
Draft candidates' CVs to address qualifications required for roles specified in proposals; provide other writing inputs to proposals, as needed.
Draft written salary justifications, waiver requests, and other compensation documents.
Support the sector in developing and maintaining strategic rosters of industry experts for anticipated vacancies and emerging talent needs within the EG portfolio.


Additional Responsibilities As Deemed Necessary.

Qualifications:

Grade P3 : Minimum of 1+ years of relevant professional experience and a college degree. Equivalent combinations of experience and education will be considered.
Relevant professional experience includes working in the international development sector, preferably in recruitment/talent acquisition, project management, or business development.
Strong organizational skills and meticulous attention to detail.
Demonstrated ability to work effectively in a team environment with only general direction.
Demonstrated ability to take responsibility for assignments and report on progress with minimal oversight .
Excellent written and oral communication skills, with the ability to communicate clearly and professionally with internal clients and external candidates, both verbally and in writing and tailor communication style to diverse audiences.
Able to build and maintain excellent working relationships with staff at all levels of the organization and external clients from diverse backgrounds.
Able and willing to travel to any country where DAI currently operates or may wish to operate, barring times when DAI Global Security has deemed travel unsafe (estimated travel requirement up to 4 times per year).
Excellent interpersonal and time management skills, and ability to work effectively with diverse teams and handle many tasks simultaneously, often with inflexible deadlines .
Authorized to work in the United States.


Preferred Qualifications:

Proficiency in a second language (French, Spanish, Russian, or Arabic) preferred.


Supervisory Requirements
:
none
DAI is an equal opportunity/affirmative action employer with a commitment to diversity. All qualified applicants will receive consideration for employment without regard to race, color, religion, sex, sexual orientation, gender identity or national origin. EOE- Minorities/Females/Disabled/Veterans
Compensation & Benefits:


For employees working the United States, the full-time equivalent annual base salary for this position is expected to be between $62,455 to $67,966. Salary for part-time employees will be prorated based on actual hours worked. Actual offers will be based on several factors including, but not limited to, qualifications, relevant education, experience, skills, seniority, performance, and business or organizational needs.
Eligible U.S. based employees, will be able to enroll in medical, dental and vision insurance, plus a 401(k)-retirement plan with a company match. Additionally, employees will be eligible for company-paid annual leave (vacation & holidays), sick leave, parental leave; as well as short- and long-term disability coverage. Detailed information will be provided at the time a formal offer is extended.
For employees working outside of the United States, compensation and benefits will vary based on location.
Equal Employment Opportunity


All qualified applicants will receive consideration for employment without regard to race, color, religion, sex, sexual orientation, gender identity, national origin, disability, age, or status as a protected veteran.
DAI and its employees are committed to confronting discrimination in all forms, nurturing respect for our interpersonal relationships, and holding ourselves accountable for positive change within the company and in the communities, cultures, and countries in which we live and work. DAI is committed to attracting and retaining the best employees from all races, ethnicities, and backgrounds in our continued effort to become a better development partner.
DAI upholds the highest ethical standards. We are committed to the prevention of sexual exploitation, abuse, and harassment as well as other ethical breaches. All our positions are therefore subject to stringent vetting and reference checks.
DAI requires COVID-19 vaccinations subject to accommodation required by law.