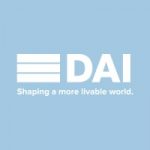 Senior Associate, Operations
Job Title/Grade: Senior Associate, Operations P3

Department: USG Programs Operations

Reports to: Principal Operations Manager

Function of the Position:

The Operations Associate/Sr. Associate will provide support in planning, coordinating and implementing initiatives aimed at enhancing operational excellence and compliance. Under the guidance of the Principal Operations Manager, the incumbent will implement quality assurance functions, compile data, and analyze and interpret information to provide insights aimed at facilitating business decisions and risk management. The person in this position will conduct research, create checklists, and provide reports related to requirements of doing business in various countries to ensure successful start-ups and close-downs of international projects.

Roles and Responsibilities:

Research, Data Collection, and Reporting

Conduct desktop research to determine resources and/or legal requirements necessary for conducting project operations in different countries.This includes, but is not limited to, identifying and documenting registration, licensing, regulatory, and banking requirements to support planning and help ensure efficient and compliant project operations.
Synthesize information gathered from external advisors and other sources to develop internal reports and memorandums related to registration, compliance and banking requirements.
Maintain databases related to statutory requirements and other operational information to facilitate monitoring of the compliance standing of legal entities operated by USG projects overseas and support knowledge management.
Create checklists, flowcharts, and/or other guides to streamline statutory compliance plans, start-ups and close-downs in foreign jurisdictions.


Operational & Administrative Support

Conduct periodic quality assurance reviews for selected legal entity registrations aimed at assessing the compliance standing with statutory requirements.
Support documentation and monitoring of risk events pertaining to statutory compliance and entity management.
In collaboration with the direct supervisor, communicate operational processes and best practices to new business, start-up and close-down teams.
Support operational excellence initiatives, including the enhancement or roll out of new applications, and policies and procedures.
Design and develop tools and resources aimed at improving operational efficiency and effectiveness.
Draft and format legal documentation, forms, and internal memorandums.
Maintain electronic recordkeeping.
Support administrative tasks related to field litigation case management, including maintaining the case file management repository and system.
Support the generation of decision trees or other tools that support risk / settlement analysis and inform the development of litigation strategy decisions.
Support the tracking and reporting on the status of active claims, including maintaining USG's case file management system.


Banking Operations Support

Carry out due diligence on banking providers to inform banking market assessments.
Guide the bank account activation and closure processes, including coordinating completion of onboarding and closure requirements.
Support completion of bank account changes and implementation of banking solutions.
Coordinate responses to periodic KYC, FATCA, CDD and AML requirements.
Support the completion of bank signatory audits.


Minimum Qualifications

Additional responsibilities as deemed necessary.

Grade P3: Minimum of 1 year of relevant administrative or professional experience and a college degree in a related area, such as business administration, management, accounting, or related field. Equivalent combination of education and experience will be considered
Exceptional verbal and written communication.
Strong administrative skills and meticulous attention to detail.
Advanced knowledge of MS Office, especially quantitative analysis in Excel.
Flexibility to adjust to changes in demands, new situations, or approaches.
Ability to take initiative, with strong analytical and organizational skills.
U.S. work authorization required.


Preferred Qualifications

Proficiency in a second language (French, Spanish, Russian, or Arabic preferred).
Proficiency using Power BI or other data analysis and visualization tools.


Compensation & Benefits:

At the P3 level, for employees working the United States, the full-time equivalent annual base salary for this position is expected to be between $62,455 to $67,966.

Salary for part-time employees will be prorated based on actual hours worked. Actual offers will be based on several factors including, but not limited to, qualifications, relevant education, experience, skills, seniority, performance, and business or organizational needs.

Eligible U.S. based employees, will be able to enroll in medical, dental and vision insurance, plus a 401(k)-retirement plan with a company match. Additionally, employees will be eligible for company-paid annual leave (vacation & holidays), sick leave, parental leave; as well as short- and long-term disability coverage. Detailed information will be provided at the time a formal offer is extended.

For employees working outside of the United States, compensation and benefits will vary based on location.

Equal Employment Opportunity

All qualified applicants will receive consideration for employment without regard to race, color, religion, sex, sexual orientation, gender identity, national origin, disability, age, or status as a protected veteran.

DAI and its employees are committed to confronting discrimination in all forms, nurturing respect for our interpersonal relationships, and holding ourselves accountable for positive change within the company and in the communities, cultures, and countries in which we live and work. DAI is committed to attracting and retaining the best employees from all races, ethnicities, and backgrounds in our continued effort to become a better development partner.

DAI upholds the highest ethical standards. We are committed to the prevention of sexual exploitation, abuse, and harassment as well as other ethical breaches. All our positions are therefore subject to stringent vetting and reference checks.

DAI requires COVID-19 vaccinations subject to accommodation required by law.