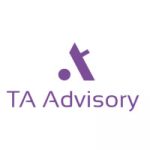 Senior Associate Lawyer (H/F) – Swiss Bar
Join our Swiss law firm with offices in Geneva, Zurich and Belgrade, and a regional desk in Dubai.
TA Advisory is a boutique law firm with a team of experienced and knowledgeable attorneys that have practiced at leading firms, including top tier international law firms, and graduated from top tier national or regional law schools. Our practice areas include international litigation and dispute resolution, asset tracing and recovery, cross-border transactions and corporate matters (such as venture capital, mergers and acquisitions and private offerings). In this position you will be able to apply all your skills and knowledge. You will work with both international and Swiss clients.
Responsibilities
Give accurate and timely legal advice to clients (Swiss civil and criminal law, corporate law, debt enforcement and bankruptcy, etc.)
Collaborate with other lawyers, domestic and abroad, to advice on litigation and arbitration strategies
Draft agreements, contracts and other legal documents
Deal with complex matters under time pressure
Conduct work with integrity and responsibility
Maintain current knowledge of alterations in legislation.
Requirements and Skills
Proven experience (minimum 2 years) as a litigation and arbitration lawyer
Excellent knowledge and understanding of Swiss civil and criminal law
and applicable procedures
Demonstrated ability to create legal defensive or proactive strategies
High degree of professional ethics and integrity
Sound judgement and ability to analyse situations and information
Outstanding communication skills
Strong academic record
Swiss Bar Exam
Minimum 3 years of experience post-Bar admission
German mother tongue and fluent English a must
French and/or Russian a plus.
What we offer
Competitive salary and bonus scheme
Flexibility in working hours and location
Team of enthusiastic lawyers
Entrepreneurial spirit.
Please send your resume and file to:career@taadvisory.law
TA Advisory SA
Rue de Rive 3 CH-1204 Geneva
www.taadvisory.law
To apply for this job please visit LinkedIn.