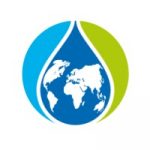 Senior Assistant, Middle Income Country Support (Temp)
Vacancy No
VN1774
Job Title
Senior Assistant, Middle Income Country Support (Temp)
Location
Geneva
Purpose of Position
The Senior Assistant provides support to the Director, Middle Income Countries, the Head and team members by assisting in all administrative management work of the team.
Team
Middle Income Countries
Reporting to
Director, Middle Income Countries
Career Step Level
2
Job Description
Please note this is a temporary role, until 31st December 2025.
Gavi's Middle Income Countries (MICs) Approach seeks to prevent and mitigate backsliding in vaccine coverage in former Gavi-eligible countries, and to drive the sustainable introductions of key missing vaccines in both former- and select never-Gavi eligible middle-income countries. The MICs Approach seeks to achieve explicit outcomes, reflecting its clear focus on results. A Theory of Change sets out a path to achieving these outcomes and a comprehensive measurement framework will monitor progress and help understand the impact of investments. A learning agenda accompanies the MICs Approach, helping to inform its implementation and enabling any needed course correction.
The hands-on work of the Senior Assistant is fast-paced, demanding and rewarding. Working together with the Director and Head of the Middle Income Countries team and supporting wider team members, the assistant's work supports all administrative aspects of the team.
Main Duties/Responsibilities
Support for Director: Assist the Director with time-sensitive matters and manage his/her calendar and schedule;
Communications and information support: Draft timely quality communications; prepare first drafts of all standard communications (such as, information letters, new guidance, surveys, etc.), coordinate exchange with translators;
Meetings and events support: Schedule and prepare meetings and teleconferences including booking facilities, inviting internal/external participants, coordinating interpreter services and facilitating logistical arrangements/connections. Support development and ensure availability of meeting materials and minutes. Support planning and organisation of team travel to countries, meetings and events;
Procurement: Assist in processing contracts with consultants and vendors, raise purchase requisitions and payments in compliance with Gavi procurement policy and tracking purchase requisitions, purchase orders and succeeding payments;
Budget: Support monitoring of budget, tracking of expenses, compilation of data for budgeting process, run SAP budget reports as needed;
Support on staffing: Support onboarding of new staff/consultants in the orientation, relocation and onboarding process. Ensure appropriate arrangements are in place (desk, IT equipment, relevant accounts, access) by submitting and following up requests. Schedule introductory meetings and prepare onboarding documents;
Information management: Support key knowledge management tools, proactively update and maintain filing, key lists, databases and websites (e.g., contact lists, distribution lists, team travel/leave calendar, events calendar), ensure housekeeping guidance is respected across Gavi drive.
Note: The essential functions listed in this section are not exhaustive of the job responsibilities; other duties may be assigned consistently with the department needs.
Work Experience
Minimum 3 years in secretarial/administrative field showing of progressively responsible work;
Proven ability to quickly adapt to a complex administrative and organisational environment;
Experience working in multiple countries/international environment an asset;
Experience working with SAP an advantage.
Skills/Competencies
Proactive problem solver:
Ability to make decisions and operate independently as well as judgement to know when to seek guidance.
Organisation and Multitasking:
Ability to multitask, tracking and managing many active priorities in parallel; judgement to prioritise between multiple important tasks but not drop other tasks;
Highly organised and structured, good planner with a high level of attention to detail.
Portfolio support:
Excellent administrative capabilities to support management of the portfolio;
Coordinates, works effectively with others, structures work to meet deadlines, including effective prioritisation;
Ability to track and follow-up on tasks ensuring completion.
Effective communicator:
Delivers clear, concise and coherent messages -verbally and orally – adapted to intended audience.
Excellent interpersonal skills:
Models positive team behaviours that foster teamwork and trust, both internally and externally;
Ability to work in a high-pressure environment with tight timelines;
Multi-cultural sensitivity;
Team player.
Digital skills and information management:
Know-how in record keeping (e.g. proper handling of records and systems to preserve; institutional memory, including correspondence logs, office filing and reference systems, etc.);
Knowledge of Salesforce and/or SAP and SAC is an advantage.
Financial management and budgeting:
Know-how in budget administration and accounting, resource allocation and planning at a divisional level is an advantage.
Languages
Written and spoken fluency in English is essential;
Fluency in French, Spanish, Russian and other languages is considered an asset.
Academic Qualifications
Completion of at least two years of university education. Training in secretarial/administrative field highly desirable.
Contacts
Gavi Secretariat;
Alliance core and expanded partners.
Additional Information
If you wish to apply, please provide a
cover letter and resume
through our Careers webpage and apply by clicking on "Senior Assistant, Middle Income Country Support (Temp)". Deadline for applications is 9 June 2023.
Please note this is a temporary role, until 31st December 2025.
Please note that as a vaccine organisation and in order to provide duty of care towards its employees, Gavi is requiring its new employees to confirm that they are fully vaccinated against Covid-19 as a condition for pursuing employment with us. You can find out more by visiting this link .
Become part of our community and join us on Facebook and Twitter for updates about our mission to save children's lives! You can also follow our hashtag #vaccineswork
In support of Gavi's commitment to diversity, equality and inclusion, we hire globally and welcome applications regardless of age, disability, ethnicity, national origin, family status, sex, gender identity or expression, physical characteristics, race, religion, spirituality or sexual orientation. Gavi has zero tolerance towards sexual harassment, sexual exploitation and abuse as well as any form of discrimination or harassment. Everyone at Gavi is expected to conduct themselves with integrity and respect towards each other. Gavi is committed to creating a work environment that is safe and professional, therefore all selected candidates will undergo rigorous reference checks. Read more here .
Gavi brings together the public and private sectors to save lives and protect people's health by increasing equitable and sustainable use of vaccines against 18 infectious diseases. You will be joining an organisation at the centre of the international COVID-19 response, at the most critical time in global health in a lifetime. You will work in a culturally diverse environment with over 70 nationalities. You will collaborate with partners such as WHO, UNICEF, the Bill & Melinda Gates Foundation, the World Bank – and from business, civil society and government. And you will work in the first global health organisation to receive equal gender salary certification. Your unique experience, skills and talents can help us achieve our vision of leaving no one behind without the life-saving power of vaccines.