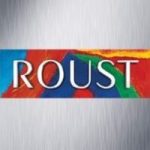 Senior Artworker and Print Production Manager
Salary Range£60 - £70k
Experience+10 years
Reports toDirector of Design (Head of Department)
DepartmentGlobal Design & Innovation
BenefitsBUPA private medical insurance, Life assurance, Mobile phone (iPhone 13) with monthly allowance, 25 days paid holiday
Location201 Borough High Street, SE1, London (studio based, 5 days /week in Studio)
RS Studio is a unique, creative in-house Design Studio. The team is responsible for design innovation within the Roust Organisation, leading Brand and Packaging design for all markets globally.
We are seeking a passionate Senior artworker with ambitions to develop their print production knowledge who is ready to step-up into this senior, but hands-on role. This is an opportunity to develop your experience in the industry, working directly with the people responsible for making our world class brands. You will have a direct impact on the brand experiences we bring to market and the overall commercial success of our business.
Our in-house agency has a friendly, open and dynamic atmosphere and takes pride in their creative approach to delivering strongly differentiated, international brand design. We work on a diverse and growing range of premium packaging projects, providing bespoke design solutions, ensuring all creative ideas are beautifully crafted and executed to the highest degree of detail.
About Roust
Roust International is one of the world's largest vodka producers and one of the biggest integrated spirit beverages businesses in Central and Eastern Europe. In 2022 it sold over 16Million 9Ltr/cs in over 90 International markets and has state-of-the-art production facilities in Russia and Italy. Its extensive portfolio includes Russian Standard, the world's #1 premium Russian vodka, other flagship brands such as Gancia, the inventor of Italian sparkling wine, Green Mark, Parliament and Talka and has exclusive distribution agreements with many world renown brands, including Remy Martin and Jägermeister.
Gancia is a legendary Italian brand whose founder Carlo Gancia invented Italian sparkling wine over 170 years ago, in 1850. Since Roust acquired the brand in 2011 sales have grown over 6-fold, selling over 1.5Million 9Ltr/cs in 2022, and have market leading positions in Prosecco and Asti wines around the world.
Job Purpose and Scope:
·To provide the highest level of Artworking and Print Production management to the Roust design team.
·This is a pivotal role within the Design & Innovation function and is key to exceptional execution of creative design developed primarily within the RS Studio but also from external agency commissioned design.
·Working across all primary and secondary packaging elements in the Roust International portfolio you will ensure the highest quality of artworking production and print execution for all design innovation initiatives. This work spans the accurate translation of creative design from artwork to industrially produced, commercially viable execution in a timely, cost-effective and exceptional manner.
·As part of a cross functional team you will easily form good working relationships with design, marketing, procurement & supply teams internationally across the group's businesses and establish strong supplier relationships to enable the delivery of superior artworking and print solutions on an industrial scale. This demands expert understanding of existing and new technology related to all printed packaging elements taking the implementation of the Roust Design team to the next level of excellence.
Key Responsibilities and Accountabilities
1.Identifying and delivering optimal print solutions to ensure the accurate translation of printed design work to commercial reality, have an understanding of cost optimisation and quality (this includes ability to challenge the status quo through developing expert knowledge of existing and innovative techniques).
2.Project management & delivery of specific technical solutions to deliver mock-up design; prototype or production reality (especiallyfor 'hard-to-solve'packaging projects) - including but not limited to the following areas with existing and new suppliers):
a.Print pre-press
b.Print production and quality (from proofing houses to mainstream suppliers)
c.Rigid board packaging
d.Closure systems
e.Glass containers
3.Print production Innovation: Provide our design team with the latest technological insight and print production knowledge from across the industry that challenge expectations and innovate beyond the brief.
4.Artwork & technical drawing management: manage and maintain both digital and physical library of artworks and print samples.
5.Technical management of external print proofing houses and modelling agencies.
6.Development ofBusiness relationshipwith print proofing/modelling agencies and dry goods suppliers to the Roust group.
Key Competencies/Personal attributes
·Proven experience of working in the Premium Wine and Spirits sector across a broad range of clients and product sectors at significant and successful creative consultancies or leading companies.
·Appropriate level of design education with a degree/or equivalent in their chosen specialism.
·Strong understanding of brands and the role of design within the world of brands.
·Experience working in multi-disciplinary teams.
·Expert knowledge of label printing and various packaging technologies relevant to premium wine & spirit's business.
·Excellent working knowledge and proficiency in the latest versions of Adobe Illustrator and Photoshop.
·Enthusiastic team player with a positive and inspiring can do attitude.
·Ambition to achieve and a willingness to continually improve themselves.
·Calm under pressure with a mature attitude.
·A fastidious eye for detail.
·Ambitions to make a difference in the industry.
To apply for this job please visit LinkedIn.