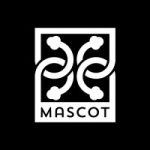 (Senior) Account Manager Europe Russian Speaker
About the job
Company Description
Mascot Gaming is a leading cross-platform global game company focused on creating new state-of-art experience where players can immerse themselves in dynamic online casino games.
We have a strong people-based culture, which encourages everyone to be bold, own opportunities and strive to build better, in everything we do.
Headquartered in Valencia, Spain, with nearly 100 employees, the company has locations in five countries.
Job Description
Reporting to the Sales Director, the successful candidate will be assigned a number of key customer accounts and will be responsible for building lasting relationships that translate into increased revenues generated through our iGaming product offerings.
You will be responsible for increasing your customers' business revenues and will be proactive, persistent, and creative. You will be involved in business matters as well as technical projects.
The individual that will succeed in this role is a Driver that requires a pragmatic, well organised, data-driven, and excellent communication approach.
The key responsibilities will be:
To provide ongoing Account Management to assigned customers, representing MASCOT and taking full ownership
Identify and develop business opportunities with your customers by upselling and cross selling new and existing products and features, content, marketing / promotional, and new market opportunities
To achieve annual revenue targets and have the ability to forecast accurately
To be both literate and curious with regards to data, and run tracking, reporting and analysis of KPI's
To lead in-depth Monthly/Quarterly performance reporting, QBR's, and provide insights with recommendations and strategy/focus points to your customers
To ensure educated delivery of both marketing and technical documentation
To handle and prioritize operators' daily issues in conjunction with internal support functions
Regular travel to meet customers will be expected
Qualifications
The successful candidate will have:
Experience in similar commercial role/s (gaming industry an advantage)
A technical understanding of the Online Gaming industry (an advantage)
A tenacious personality with an inner drive to achieve outstanding results
Core detailed account management skills
Excellent communication and relationship building skills
A passion for online gaming
Strategic and business driven
Strong networking skills
Understand technology/delivery principles at a high level
Project management skills
Confident presentation skills to deliver with gravitas
Understanding of legal agreements relative to e-gaming
Fluent in spoken and written English
Experience and ability to manage complex negotiation
Additional Information
Competitive benefits, an open and supportive environment as well as a modern and exciting workplace
The opportunity to interact with global teams as you and our business continue to develop and grow
Tangible and genuine career development
Exposure to real world and business critical projects & the chance to develop some of the world's leading igaming operators whilst working with various clients
We encourage and eagerly welcome all applications, however, only those selected for interviews will be contacted.
To apply for this job please visit LinkedIn.