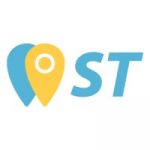 Sem Manager
Based in Barcelona's 22@ district, since 2008 Suntransfers has grown from a startup into Europe's favorite private airport transfer company. We provide a standout choice of services and destinations ranging from VIP city transfers to low cost holiday taxis, operated from more than 500 airports and travel gateways worldwide.
About the Role:
We are looking for an analytical and proactive person, passionate about digital marketing and motivated to thrive in a dynamic environment by attaining ambitious targets.
Be part of our global marketing strategy, dive into data, manage partnerships, and optimize and develop highly optimized campaigns.
Your responsibilities:
Hands-on management and maintenance of our Paid Search tools.
Making data-driven decisions to ensure KPIs and costs are under control.
Implementing bid strategies in line with our CPA/ROAS targets.
Keeping up to date with the latest features within paid search.
Creating and deploying A/B tests to improve performance.
Evaluating customer research, market conditions and competitor data.
Ensuring clear and visual reporting.
Collaborating or managing other marketing channels like Re marketing, Display, Paid Social as required.
What you need to succeed:
3/4+ years experience managing SEM and optimizing Paid Search tools (Google Ads, Microsoft Ads, Audiences).
Performance and results oriented. Demonstrated ability to drive and measure growth to new or existing products.
Organised and strong attention to detail.
Data driven with numerical/analytical skills and Advanced user of Excel.
Advanced level of English and good copy writing skills.
Knowledge of Google Analytics, comfortable with charts and creating dashboards for reporting.
Would be an interesting plus:
Experience using at least one PPC automation platform (Kenshoo, Doubleclick, Marin... )
Any other travel industry languages (German, French, Spanish Italian, Russian, Portuguese..).
Creative and experienced in banner design.
Experience in other marketing channels like Display (Criteo), CRO, Email marketing, Organic/Paid Social Media.
Video Design experience.
Our Offer:
Competitive salary and special benefits. 25 paid days off, including your birthday.
Private health insurance after the first six months, and possibility to take part in our flexible compensation plan (restaurant tickets, nursery, transportation, etc).
Flexible working hours with a hybrid system of home working and office days.
Looking forward to hear from you!
To apply for this job please visit LinkedIn.