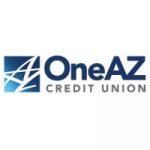 Segment Product Manager – Deposits
Summary
The Segment Product Manager provides a market-driven focus on deposit product & service innovation based upon segment demand, oversees product life cycle planning, and manages product performance. This role is highly collaborative and cross-functional, working with business owners across the organization as a key partner responsible for growth, engagement, and optimization.
Essential Functions
Analyze market data to derive actionable insights regarding segment demand, propensities, expectations, and trends.
Ensure product and service offerings align with segment demand and propensities by conducting primary and secondary research in partnership with Marketing.
Coordinate development and implementation of pilot programs and test & learn initiatives related to segment products and services.
Work closely with Marketing, Risk, IT, Operations, and Education & Learning on go-to-market strategies, product campaigns and promotions, and segment/product outreach.
Lead implementation of product initiatives; manage life cycle plans for products and services.
Coordinate with Business Intelligence Developers to build reporting to support all aspects of segment and product management including segment/product profitability, marketing/campaign return on investment, credit risk parameters and performance, usage & retention, etc.
Proactively monitor segment and product performance and recommend adjustments to growth strategies, risk parameters, and execution efforts based on results and trending.
Conduct regular pricing and fee analysis for all loan products and recommend updates in alignment with corporate credit union strategies.
Assess potential impact of changes in external or internal forces, monitor and detect potential opportunities or threats to product lines.
Manage third-party relationships jointly with Operations; recommend strategic partnerships that best align with corporate priorities.
Maintain deposit programs including deposit-related benefit program, overdraft program, check printing, AD&D, insurance, and debit processing.
Develop and execute comprehensive segment strategies in conjunction with Director of Segment Insights and Segment Marketing Manager.
Promote a culture of collaboration and data-driven decisions.
Stay current on market trends, competitor analysis, regulatory changes, and industry benchmarks.
This job description should not be considered all-inclusive. It is merely a guide of expected duties. The associate understands that the job description is neither complete, nor permanent and may be modified at any time. At the request of their supervisor, an associate may be asked to perform additional duties or take on additional responsibilities without notice. Complies with all policies and standards. Position grades could fluctuate based on market value.
Education
Bachelor's Degree Required
Master's Degree Preferred
Experience
5 to 8 years of related experience in product management, financial services, lending/retail banking, and data analytics required.
Knowledge, Skills And Abilities
Strong business and financial acumen
Analytical with an aptitude for problem-solving, collaboration, and innovation
Execution and project management skills preferred
Expertise in data analysis and interpretation
Credit training or underwriting experience preferred
Experience with interactive data visualization software (e.g., Power BI, Tableau)
Excellent communication skills
Why join the OneAZ team?
Our culture is one-of-a-kind! You'll be joining a team of friendly, hardworking, helpful associates with the same mission guiding all that we do: We exist to improve the lives of our members, our associates and the communities we serve.
We are proud to be an equal opportunity employer and value diversity. We do not discriminate on the basis of race, religion, color, national origin, gender, sexual orientation, age, marital status, veteran status, or disability status.
We offer robust benefits including low-cost medical, dental and vision plans, gym reimbursement, paid parental leave, generous personal days and vacation time, and an award-winning 401(k) program among many others. Take a look at our career page for detailed benefit information: www.oneazcu.com/about/careers
Additional Notes:
Candidates for this position will be required to sign an authorization for OneAZ to conduct a credit and criminal background check, pursuant to procedures in the Fair Credit Reporting Act and any other applicable laws.
All candidates will be considered for this position on an individualized basis, in compliance with all applicable equal employment opportunity laws.
Ensures compliance with applicable policies, laws, and regulations, including the Bank Secrecy Act (BSA), Anti-Money Laundering (AML) compliance, USA Patriot Act, and Office of Foreign Assets Control (OFAC).
Any individual who meets the definition of a mortgage loan originator and is employed by a federal agency-regulated institution will need to be registered on NMLS.