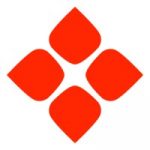 Search Content Evaluation Projects
Appen is the global leader in data for the AI Lifecycle. With more than 25 years of experience in data sourcing, data annotation, and model evaluation, we enable organizations to launch the world's most innovative artificial intelligence systems.
By joining this project, you'll not only help make a better user experience but also have the opportunity to work on other projects at the forefront of artificial intelligence for the world's largest technology companies.
Work from home with flexible hours
You can apply/work while you are working full-time or studying!
No college degree is necessary, all you need is:
Broad interest and current knowledge of social media and the Internet
Experience with web browsers, web pages, search queries, and search tools to navigate and evaluate content.
Fluent in spoken and written English and Russian skills, residing in Germany
Interested in a Search Evaluation task focused on improving the relevance of search results?
Apply Now!
What to expect when you register:
Create an Appen Account
Choose Russian (Germany) as your primary language
Complete your profile and project registration [5 min]
Thank you and we hope to work with you soon!