Archived (not relevant)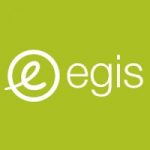 Scheme Project Manager
Job title


Scheme Project Manager
Contract type


Permanent contract
Business Line specific context


A major international group in the construction engineering and mobility services sectors, Egis creates and operates intelligent infrastructure and buildings capable of responding to the climate emergency and addressing the major challenges of our time by helping to achieve more balanced, sustainable, and resilient territorial development.
Job Description


The role will support the delivery of a Multi discipline electrification delivery scheme between Dewsbury & Leeds. the role requires delivery experience, integrating with the contractors and designers, as well as fronting external stakeholder management with the Sponsors & Operators. The individuals will ensure compliance with the NR delivery standards such as DWWP
Support the Network Rail Project Management Team during the delivery of this complex programme in a safe & environmentally responsible manner. Delivering to time, cost and quality, in accordance with the Governance of Railway Investment Projects (GRIP) and PACE, including all applicable Network Rail company standards, current legislation and procedures including Her Majesty's Railway Inspectorate (HMRI) guidance where appropriate. The team will be embedded within the Alliance providing both a Network Rail (Owner Participant-OP) & Integration Function.
Deliver individual projects or parts of projects in a safe and environmentally responsible manner to time, cost and quality, in accordance with the Governance of Railway Investment Projects, current legislation and procedures including HMRI guidance where appropriate.
Provide a professional, consistent, and effective project management service including the use of Key Performance Indicators and project reporting systems in accordance with company/client standards and guidelines.
Act upon and discharge of, all Construction Design Management obligations for projects as directed.
Manage the establishment of the initial project baseline to provide effective measurement and control. The baseline will encompass; project documentation; key deliverables; delivery strategy; resource requirements; outputs/measures; risks; dates and cost information.
Manage the selection and/or development of appropriate supply strategies and framework contracts for each project; and confirm successful engagement.
Provide detailed input for compilation of the business plan and production of the possessions plan.
Control project change, risks and contingency within the project life cycle, reviewing and checking that appropriate approvals are sought before implementation.
Manage the development and delivery of change projects in compliance with company/client processes and procedures.
Provide a safe working environment in the execution of work directly under the post holder's responsibility, including development of project safety pans and other associated documentation.
Promote and monitor the use of efficiency improvement methods.


Profile


Network Rail experience mandatory
Programme and project management qualifications and accreditations preferred
Right to work in the UK
At present, the team is attending the office for a minimum of 3 days per week for crucial interface meetings as part of the Alliance team. The expectation moving forward will be reverting to 5 days per week depending on the construction delivery phase of the programme with some weekend working to support critical possessions.