Archived (not relevant)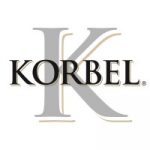 Schedule & Logistics Coordinator
Korbel Champagne Cellars, located in the picturesque Russian River Valley, has been a long-standing California Champagne establishment in Sonoma County since 1882.With thousands of tourists visiting every year, our winery is nothing short of a beautiful and informative winetasting and culinary experience for every customer who walks on our property.
Do you consider yourself to be highly organized?And are you looking for a full-time, benefited position?If so, apply with us now!Our Supply Chain team is seeking a full-time Schedule & Logistics Coordinator to act as the key liaison in the coordination of material logistics for Korbel production. This role will manage material inventory levels in support of Production Schedules, maintain bills of material, inventory data and planning information in the JDE computer system and ensure information is distributed timely to individuals/departments as needed. Additionally, this position will assist with the maintenance of the Master Production Schedules. Other duties will include acting as a back-up for the Procurement Specialist and Production Administrator.
We are considering candidates with a BS/BA in Business Administration; three years' experience in production/manufacturing/inventory control environment with a minimum two years as a Materials Planner or Master Scheduler is preferred, but not required.
The pay scale for this position is $25.75-34.50 per hour, depending on experience.This is an on-site position located at our Guerneville, CA office.
Our full-time employees are offered the following competitive benefits, following the probationary period:
Medical
Dental
Vision
Life Insurance
401(k)
PTO/Sick Time
Holiday Pay
Discounts on products in our Wine Shop
Discounts at our on-site gourmet Delicatessen
Does this sound like a good fit for you?Please submit a cover letter and resume to hr@korbel.com.