Archived (not relevant)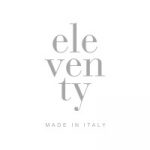 Sales Specialist – Globus Zurich Glatt Zentrum
Sales Specialist – Globus Concessions Men – Bern, Luzern, Zurich Glatt Zentrum
Eleventy World is looking for Sales Specialist for the openings of their new concessions in Switzerland, namely Globus Bern, Globus Luzern, Globus Glatt Zentrum. Passionate client advisors with confirmed experience in luxury retail and strong connections to the local economic fabric.
The company
Eleventy was created in 2007 with the mission of promoting the Made in Italy label throughout the world. Eleventy presents a timeless contemporary style that we like to call "contemporary chic". This style harmoniously blends character, elegance and practical functionality while preserving a modern style for all occasions.
At Eleventy we are loyal to high-quality craftsmanship and to the age old tradition of tailoring, while at the same time attentive to innovation and the demands of the modern world.
We are engaged in perpetuating the beauty of Italian style and of the creative craftsmanship that is steeped in the history and in the culture, in the arts and crafts of our country.
Your role
You will be joining the Sales Team of our luxury concessions within Globus department stores and you will be an exceptionally positive force in the development of the clients portfolio and the turnaround of the shop.
You will be reporting to an Area Manager.
Your main responsibilities will be:
- Be a proactive and committed force in the development of the turnaround of the POS and of the portfolio of local clients.
-Provide an exceptional shopping experience and post sales service for our estemeed guests.
- Implement the commercial animation of the store and drive the development of the brand's awareness in the Region.
- Act as brand ambassador while on the shop floor.
- Ensure Visual Merchandising and stock conditions are always in line with the company standards.
Your profile
- You master the art of being of good service to discerning clients and you have a confirmed experience of 3 years in the luxury retail business.
- You are an exceptional client advisor and you excel at building customer loyalty.
- You have a deep understanding of customer service in a luxury environment.
- You are a flexible team player, direct and communicative, and a driving force of the store's daily sales.
- You are an ambassador of the brand, sharing the company's values and looking forward to contributing to the successful development of the brand on the Swiss market.
- You are fluent in English. Other languages such as Arabic and Russian are considered an asset but proficiency in English is mandatory.
If you're a dedicated professional and willing to take on a new challenge to bring Italian craftsmanship to the center of the Swiss luxury market, we're looking forward to receiving your application!
Please send your updated CV and full application to the following e-mail address: lucamontini@eleventy.it