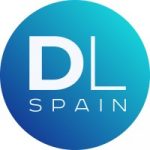 Sales Specialist
I am Alina Kabakova, founder of DreamLife Spain. DreamLife Spain is a friendly team of responsible and punctual professionals. We provide all types of services for immigration to Spain. We have already relocated more than 2,000 families from other countries. For the last 5 years we have established close cooperation with all main Spanish companies and organizations accredited in the EU. Thus we are able to provide all services quickly and efficiently.
We are looking for a perfect Sales Specialist.
Our future colleague is
responsible
smart and love socializing
persistent and persuasive
immensely empathetic
result oriented
It is important
At least 1 year of successful sales experience
Proficiency in Russian, English and/or Spanish
Desire to earn big money
Permission to work in Spain
What you will do
Handle new incoming requests
Conduct effective online negotiations with clients
Close deals and fulfill the sales plan
CRM
What we offer
Salary + bonuses for meeting sales targets. The amount of bonuses is not limited and depends only on your results.
Continuous training and personal growth in sales skills, languages, etc.
Friendly, enthusiastic team, and parties!
Opportunity to be part of this team and help build our dream company together.
Modern office in Casa Les Punxes (house with spikes) and lots of other perks.
If you are interest and you meet all the requirements, we will be excited to get your CV and a cover letterinfo@dreamlifespain.com
See you at the interview!
To apply for this job please visit LinkedIn.