Archived (not relevant)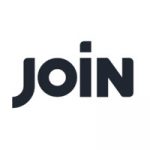 Sales reps, Málaga province at Vencosan green energy partners
Vencosan is growing and we need your help to grow even more.
Vencosan sells and installs solar panel solutions, climate solutions such as heat pumps, air-con, ventilators, clean water solutions and energy advice.
Aside from the obvious passion to help our clients battle the rising costs of electricity and the financial pressure it has on families, we are also passionate about the fight for cleaner air, cleaner water and a cleaner planet. And with that, we are convinced that we can make a powerful contribution by helping you transform one of the most polluting markets there is: the energy market!
Most of our clients are foreigners, preferring to deal with a company owned and managed by English-speaking people with a strong Scandinavian focus on quality in all our installations.
We want more of those clients.
Right now, we need sales reps in the province of Málaga, targeting English-speaking clients (and Spanish speaking as well, of course, if you also speak Spanish.)
Tasks
Your tasks will primarily be to search for, and close deals with, new private clients or smaller businesses in your local area. You find the clients either via social media contacts/groups, private and business contacts, networking or events arranged planned and executed with the marketing people of Vencosan.
You will also be supported by marketing campaigns in your local area and lead generation from the company's social media, website and online campaigns.
Your work tool, on sight, will be Salesforce and there is, of course, sales support from the rest of the organization to help you get started. You can work from home or you are welcome to you use or office installation in Fuengirola as your base.
Requirements
Fluent command of English is a must and another language such as Spanish, German, "Scandinavian", Russian or French would be of advantage, but not a must.
You don't need any experience in the market, you will get the necessary courses and technical education before you start, but an understanding of technical products will be helpful.
A driver's license and own car, or access to transportation, is necessary as a natural part of the sales process is to visit the client's premises.
The most important thing, though, is that you could see yourself as a part of the Vencosan team, that you want to sell energy-saving products and can't wait to get started helping us to make the planet greener.
Benefits
For the first couple of months, we offer a commission-only position with a generous commission, and if we are a good match the possibility for a fixed indefinite contract can be discussed if so desired.
Business cards, sales material, start-course and daily sales support by other sales-people or our engineers are, of course, at your disposition.
You can start immediately, but we are ready to wait for the correct person(s).
It would be great, though, if we could have your application before the 15th of August.
Please send us your CV and a cover letter explaining why you think we would be a good fit. We look forward to hearing from you.