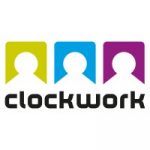 Sales Representatives
Your Opportunity
We are looking for an Account Manager to join our Sales team in Sweden.
You focus will be to lead sales and pre-sales activity within the nominated Territory. Territory may be defined by industry, domain; solution; partners or a group of major accounts.
Based out of Stockholm, Sweden you will work across the Nordics territory, identifying and developing new opportunities and supporting the local sales teams with your expertise and solution sales capability. As well as exploring new business, deal opportunities may be handled in conjunction with regional Sales Director where they are in an existing customer to offer a wider sales opportunity.
The company provides end-to-end security and compliance solutions to businesses throughout the world, offering the latest in cloud-based solutions to secure networks and maintain compliance.
Requirements/Experience
You have proven sales ability, including outstanding negotiation skills, persuasive power, and excellent communication skills.
High-level services and industry knowledge and the ability to deal with clients at all levels and translate client needs into a complete solution.
Apply at: https://clockworkpeople.se/annons/11375/
To apply for this job please visit LinkedIn.