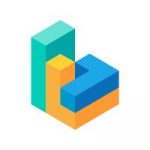 Sales Representative (m/f/d)
Are you a tech-savvy soul that also happens to love software? Would you love to chit-chat and meet with new people from all corners of the world daily? If L2RM also is your turf and if you breathe a can-do spirit, we definitely want you to continue reading below.
b2match is an event management software company on the mission to make the most of every interaction. With over 10 years in the industry, our commitment remains the same - whatever the event format, we want to help create more meaningful interactions so that big ideas can become reality.
Our ambition is to create the most compelling event management software out there
Our job is to help people come together. With teams in Vienna & Zagreb, we are trying to create the most compelling software interface for the management of various gatherings - conferences, events, 1:1 meetings, networking platforms, buyer-seller summits, the list goes on. Our software has so far been used for more than 5000 events, that have gathered over 1 million participants, across 90 countries around the globe. We wake up every day and go to work because we want to help people come together and talk, to exchange ideas, to create. Online or offline, our aim is to facilitate interactions.
As long as you are bold, it does not matter if you are young or old


We are a vibrant team, of some 40+ souls from various backgrounds, with one thing in common - we love connecting. Currently, we are on the lookout for a Sales Representative who shares our passion and that wants to be part of a fun and fast-paced team that, literally, is trying to crack the code of how to, in any format, best help people to interact.
We offer
an easy-going and enjoyable work environment in a fast-growing company that wishes to be on the frontier in every aspect, meaning that you:
Have relatively high autonomy with regards to tailoring your work to your working style as long as you reach jointly agreed goals
Have the opportunities to both shape your future and the company's future by proposing new ideas, improvements, and other suggestions that in any way could advance us or improve the customers' experience for the better
Get to choose your own hardware that fits your style, personality, and work preferences
Have a yearly personal managed budget for skill training and literature


Tasks

Become an expert on and ambassador of b2match
Primarily work with inbound sales, but be ready to down the line also work with outbound sales with more strategic accounts
Convert new sales opportunities through lead follow-up and own the full sales cycle - lead to close - for initiated leads
Perform product demos on a daily basis for prospects from various industries from all over the globe
Respond to sales inquiries and emails and feed them into the sales cycle when relevant
Via sales interactions, continuously discover and learn from prospects about market trends and needs and feed these into the product development funnel


Requirements

Fluency in English and German is required, other languages such as French, Spanish, Russian, Mandarin, and Arabic are highly meriting
1-2 years experience in technical sales, preferably software and Saas-sales
High business acumen as well as an excellent listener with high customer orientation and the ability to quickly, and in-depth, grasp customers' needs and propose relevant solutions accordingly
Experience from lead to revenue management (L2RM) and proven track record of achievement quota (leaderboards, conversion, and closing rates, etc.)
Strong networking and communication skills with well-developed presentation and public speaking abilities irrespective of format (face-to-face, phone, digital meeting, etc.)
Pipeline management know-how and ability to multi-task, prioritize, and manage time effectively and efficiently
Experience from working with Hubspot or similar CRM system

To apply for this job please visit join.com.