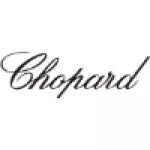 Sales Professional
The Sales Professional will represent Chopard to clients offering the utmost in the luxury expertise, provide excellent customer service, and continue to grow and cultivate a loyal repeat customer base.
GENERAL RESPONSIBILITIES
Objective:
· Provide the Chopard experience to all clients
· Meet and exceed sales targets
· Develop potential clients through walk-in traffic
· Maintain and grow existing clients; keep records of milestones and client's tastes goals for future purchases
· Target new and/or specific jewelry/watch/accessories products to existing clientele
· Assist other team members in sales process as needed
· Constantly utilize all tools and forms of communication to improve results
· Participate in any operational activities as assigned by the Boutique Director; i.e (inventory, receiving of goods, ordering of marketing materials, ordering supplies)
Selling:
· Assist clients in all phases of selling Chopard products, showing respect, knowledge and professionalism
Development of Client Base:
· Continuously build and update client base through all available resources such as phone calls, mails and emails
· Seek out new methods of active client development through social contacts, networking and events
· Consistently enter and update accurate information for client data in appropriate tools, such as Chopard (Sales) Force
· Develop existing client base and reach new prospects
Aftersales Service Activities:
· Provide superior aftersales service to all Chopard clients
· Identify occurring issues and use all available resources to resolve
· Keep management informed of potential product and client issues
· Follow up to ensure full client satisfaction
· Other duties as assigned by management
The preceding Key Responsibilities statements are intended to describe the general nature and level of work performed by the people assigned to this job. They are not intended to be an exhaustive list of all responsibilities, duties and skills required of personnel assigned to this position.
SUPERVISORY RESPONSIBILITIES
This position has no supervisory responsibilities
Provides work direction only
Provides work direction and gives input on hiring, promotions, transfers, performance management, discipline and termination
Provides work direction plus has responsibility for hiring, promotions, transfers, performance management, discipline and termination
If this position has supervisory responsibility, identify the positions (by title) reporting directly to this position.
WORKING CONDITIONS AND ENVIRONMENT
Requires working in a normal business office environment
The noise level in the office is moderate
This role will require significant time spent on the telephone and sitting
The job requires extended periods of sitting (20% for computer and telephone enquires) and standing (80%) while carrying out the normal daily activities. Able to push, pull, bend, kneel, squat, crawl, sit, or climb stairs.
QUALIFICATIONS
EDUCATION:
Bachelor degree preferred; GIA graduate Gemmologist considered a plus.
EXPERIENCE:
Required experience:
· Strong retail sales experience in luxury jewellery and timepiece industry
· Detail-oriented and skilled at Visual Merchandising
· Basic computer literacy
· Flexible to retail working hours (nights, weekends, holidays)
· May require to attend meetings or travel outside of boutique
· Experience in customer service will be a plus
· Working knowledge of office equipment
Technical skills / abilities:
· Spoken and written proficiency in English, excellent verbal and written communication skills required
· Fluency in other foreign languages (RUSSIAN) is considered a plus
Personal skills:
The successful candidate will have the following personal qualities:
· Persistent, responsible and conscientious
· Strong organizational and interpersonal skills
· Hard working and strongly motivated in actively contribute to results
· Team player with open and efficient communication skills
· Courteous and able to perform under pressure
· Quality of service (Mystery Shopping)
· Reliable with patience and professionalism
To apply for this job please visit LinkedIn.