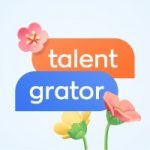 Sales Manager
The company is a provider of unique online slot-games (Spain). Experienced team +30 of developers, designers and marketers is developing new slot-games. The company designs and develops games for different players around the globe.
Required skills:
Work experience as a Sales, Sales Executive, Business Development Manager or relevant role;
Sales experience in B2B environment;
1+ years of experience in the niche of gambling;
Ability to close the deal and build a system with a high win-win potential between all participants;
Ability to generate non-standard approaches to solving problems;
Excellent verbal and written communication skills to communicate product ideas to clients;
Advanced level ofEnglish and Russian languages;
Time management and multitasking skills in order to handle multiple tasks and clients at once;
Solid experience with CRM software (Salesforce, Zoho CRM, or HubSpot) and MS Excel.
As a plus:
Knowledge of Spain language.
Responsibilities:
Manage organizational sales by developing a business plan that includes sales, revenue, and profit control;
Achieve planned sales goals;
Track sales progress and report as necessary;
Create quarterly, annual sales forecasts and objectives;
Draft detailed and accurate sales reports;
Design and implement strategic plans to reach sales targets;
Improve customer service with clients;
Promote the organization and products;
Identify key prospects within the ecosystem;
Work with customers to better understand their business needs and goals.
What company offers?
Competitive compensation based on experience and qualifications;
Career development opportunities;
Knowledge sharing;
Visa support;
Participation in industry events around the world:
Office in Barcelona, Spain or remotely work.
To apply for this job please visit LinkedIn.