Archived (not relevant)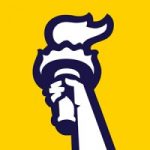 Sales Manager
As a member of the Field Sales Organization, you will lead a team within our Personal Lines Distribution group. This is a high-impact, high-visibility role, with the goal being to better meet the needs of our customers, help improve the sales process for our reps, and to support growth and profitability of the core business by influencing and mentoring sales representatives.
This position is responsible for providing strategic guidance and coaching support to drive the expansion and optimization of our Field Sales Organization, including the identification and evaluation of emerging opportunities for business growth. You determine how much you earn by how well you motivate and develop your team to sell and service customers.
This is a chance to play a key role in evolving the local sales team while developing and maintaining effective relationships with business partners and serving as a liaison between your branch and other business areas.
Responsibilities

Drive sales team towards achieving/exceeding sales metrics.
Develop and coach the sales team.
Establish long-lasting relationships with customers in order to maintain high customer retention and satisfaction.
Oversee operational functions of the Branch.
Ensure exceptional customer satisfaction and high customer retention.
Generate strategic and innovative ideas in order to drive new business development.
Facilitate an engaging environment in which agents are inspired and feel supported.
Manage acquisition and service cost for Branch assignment.
Bachelor`s degree or equivalent experience required. Demonstrated knowledge of personal lines products and services; proven success with prior sales or related experience required. Must possess highly effective oral and written communication skills, including group and individual presentation, persuasion, negotiation and customer service skills. Requires excellent organizational skills, effective time management, strong leadership, interpersonal and analytical skills. Incumbents must have, or be able to secure, a current state license, in property, casualty and life insurance. Prior supervisory experience helpful.

At Liberty Mutual, our purpose is to help people embrace today and confidently pursue tomorrow. That's why we provide an environment focused on openness, inclusion, trust and respect. Here, you'll discover our expansive range of roles, and a workplace where we aim to help turn your passion into a rewarding profession. 
Liberty Mutual has proudly been recognized as a "Great Place to Work" by Great Place to Work® US for the past several years. We were also selected as one of the "100 Best Places to Work in IT" on IDG's Insider Pro and Computerworld's 2020 list. For many years running, we have been named by Forbes as one of America's Best Employers for Women and one of America's Best Employers for New Graduates—as well as one of America's Best Employers for Diversity. To learn more about our commitment to diversity and inclusion please visit: https://jobs.libertymutualgroup.com/diversity-inclusion
We value your hard work, integrity and commitment to make things better, and we put people first by offering you benefits that support your life and well-being. To learn more about our benefit offerings please visit: https://LMI.co/Benefits
Liberty Mutual is an equal opportunity employer. We will not tolerate discrimination on the basis of race, color, national origin, sex, sexual orientation, gender identity, religion, age, disability, veteran's status, pregnancy, genetic information or on any basis prohibited by federal, state or local law.