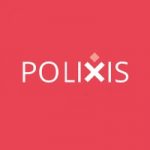 Sales Executives – AML, sanctions and KYC automation software
Our company, Polixis, is headquartered in Geneva, Switzerland and specializes in SaaS & DaaS solutions. We are one of the primary compliance data providers on PEPs, Sanctions, and KYC data, offering one of the world's biggest risk and compliance datasets. Polixis is ranked among Switzerland's Top 20 Fintechs and recognized by Financial Times' Sifted Magazine as one of Europe's 8 Bootstrapped Companies to Watch. Our clients include some of Europe's largest private banks, wealth and asset managers. Our ambition is to quickly become the No. 1 global provider of DaaS & SaaS products in our field, with a physical presence in all of the world's key financial centers.
At Polixis, we have been a pioneer in the European market when it comes to truly automated KYC reviews, with a particular focus on Private Banking and Wealth Management. Our cutting-edge technology and data-driven approach enable our clients to work more efficiently and effectively, whether they are reviewing high-risk or low-risk accounts. As a company founded by Compliance Officers, for Compliance Officers, we understand the importance of staying ahead of regulatory requirements and maintaining a robust compliance framework.
Our commitment to excellence and attention to detail are reflected in everything we do, from our bespoke solutions to our exceptional customer service. At Polixis, we believe that technology should work for our clients, not the other way around. We have developed a suite of solutions that leverage the latest advancements in machine learning, natural language processing, and data analytics to deliver unparalleled insights and value. With Polixis as a partner, our clients can rest assured that their trade is in good hands, and they are joining a company that is poised for growth and success.
THE OPPORTUNITY
At Polixis, we are looking for a Sales or Business Development professional with 3-5 years of experience in SaaS & DaaS in the financial sector, preferably from the Risk & Compliance industry. This full-time position is based in Zurich, Geneva, London or Dubai with the flexibility to combine remote and on-site work.
As a growing company with over 70 professionals worldwide, Polixis offers a unique opportunity for motivated and results-driven candidates to grow their careers. Our ideal candidate has a strong business mindset and can take risks with a sense of urgency. They work autonomously and are resilient and tenacious, with perfect fluency in English. Additionally, candidates with Arabic, French, Portuguese, Spanish, or Russian language skills would be an asset.
Sales Executives - AML, sanctions and KYC automation software
What You Will Be Doing
Searching, identifying and quickly qualifying prospective clients with good potential
Preparing and presenting to prospective clients in sales meetings and sales events
Formulate the best Value Propositions together with the prospective clients
Prepare and perform demos together with the sales support team
Follow up on sales opportunities throughout the entire sales cycle efficiently
Navigate key decision-makers to obtain support within the client organizations
Prepare offer/contract proposals and bids to request for proposals
Initiate, negotiate and close new and renewal contracts with customers
Build strong and effective relationships, resulting in growth opportunities
Build a good understanding of your client's stakeholders' landscape
Collect customer feedback to drive continuous improvement across all areas
Document all prospect and customer interactions in the SFA/CRM
Prepare and participate in weekly Sales reviews and monthly sales meetings
Formulate personal MBO objectives proposals based on management indications
What You Should Have
Account Executive experience with financial sectors customers internationally
An acute understanding of the Regulatory Compliance requirements and the technology used in Private Banking and Wealth Management
Experience in selling software solutions in a multi-country environment
Experience in developing senior-level relationships (up to CXO level) quickly and effectively
Consistent track record of navigating within large or mid-size organizations and ability to develop senior-level relationships quickly and effectively
Negotiation and closing skills in projects in the 30 KCHF to 300 KCHF range
Experience in handling multiple opportunities simultaneously at various stages of the buying process
Active listener and able to sense and build the perfect value proposition together with your prospects
Experience in preparing and pitching product presentations
Fast learner able to understand new technologies and processes quickly
Enjoy participating in marketing and sales events, interacting with potential leads
Understand the value of collaboration and the use of Sales Force Automation and ERP tools to communicate and share information efficiently with colleagues
Used to modern Management by Objectives and used to attain sales targets, including objectives related to prospecting and preparation activities
Capable of analyzing your sales pipeline to project and maximizing your sales targets
Used to weekly and monthly meetings where you are particularly efficient in communicating with the management
Open to learning and adapting your sales workflow to new methods
Well-organized and able to retain a sustainable work/life balance
In today's remote work reality, you master the perfect mix between phone/email/video and some personal meetings with clients when needed
Preferably a financial or regulatory background and a strong interest in compliance.
At Polixis, you'll join a diverse and motivated team committed to keeping the company on a growth path and leading the RegTech software globally.
We have a flexible work environment and a dynamic and agile operating model that will give you high responsibilities and exposure to the company's core business.
You'll have the chance to work with a talented and bold team that will contribute to your personal and professional growth.
Work Location:
The candidate must be located within Europe, UK, Switzerland or Dubai.
Flexibility to combine remote and on-site work
Language Requirements:
The ideal candidate will speak and write fluent business-level English and, ideally Arabic, French, Portuguese, Spanish, or Russian.
Travel Requirements:
Frequent visits and demos at customers' locations. Attend Industry conferences or exhibitions.
Compensation:
Fixed and variable salary based on achieving objectives.
The compensation package aligns with a similar position in the candidate's country.
Employee Stock Options Plan
If you feel this job fits you perfectly, we suggest you apply.
This is a SALES position - please only apply if you have the required sales experience.
We would like a personal and convincing motivation letter outlining why you think you are a strong fit for this position.
We look forward to you joining us!
To apply for this job please visit podio.com.