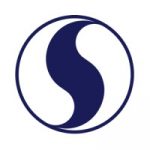 Sales Executive
Streamline are currently searching for an experianced Sales Executive / Admin to assist our client based out of Barking, this will be a direct permanent placement with the company following a successful interview
The ideal candidatewill excel at creating and closing new opportunities. By using a consultative approach to selling, this person will use their expertise to identify and qualify leads, leading to sales opportunities with both new and existing customers.
Competative commision structure,
Location; Barking - office based
Rota - Monday to Friday 08:30 - 17:00 30 minute break
Duties (Not an exaustive list):
Making sales calls / emails
Meet and exceed sales targets
Cold / Warm calling
Use of Microsoft office products
Must be computer literate
Training will be provided on internal systems provided
Meet and exceed sales targets
Build rapport and establish long term relationships with customers
Required Experience
1 year previous experience in a Sales environment
1 Year in a food sales environment
Required Language - English (Advanced)
Additional languages beneficial - Lithuanian, Russian, Romanian or Polish
Due to the nature of the role you must already be based within the UK
To apply for this job please visit LinkedIn.