Archived (not relevant)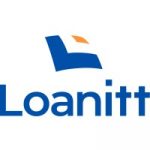 Sales Executive
Are you a APA Sales Executive/Financial Advisor looking for an exciting new position??? With Lucrative incentive structure???
Due to expanding operations, Loanitt has vacancies for Sales Executives to act as an intermediary between Loanitt and their customers for car finance.
Loanitt is the largest Finance Intermediary in Ireland, currently offering Car Finance, Agri & Commercial Finance, Mortgages & Insurance into the Irish market. Loanitt works with all the main Lenders & Insurance companies in the market and holds significant market leading partnerships.
Candidates must hold an APA qualification.
Key Responsibilities:
We are looking for a Sales Executive to act as an intermediary between Loanitt and our customers;
Responsible for Inbound/Outbound sales to new and existing customers
Provide strategic advice to the customer across a variety of financial products and services
Achieving and exceeding individual targets on a daily, weekly and monthly basis
Contributing to team and department targets
Managing and maintaining customer records accurately within the CRM system
The candidate should possess excellent attention to detail and time management in order to deal with high volumes of calls
You will report directly to the Team Lead within your section
Experience and Education
1 + years inbound and/or outbound sales experience within a fast paced target orientated environment.
APA Qualification [Loans & Regulation]
Skills
The ability to work as part of a team and own initiative to meet deadlines
The ability to work well under pressure
The ability and drive to hit sales target and progress within the role/department
A genuine interest in selling and the administration required to close the sale
This job can be hybrid or fully remote.