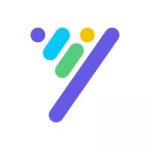 Sales Director
About Desygner
Desygner is one of Australia's top 10 "startups". Desygner is focused on building solutions that make design, branding, and marketing better through automation, AI, and adaptive technologies for enterprise-grade customers.
Our founder helped build and sold his last tech company for triple millions, and this one will be much much bigger with massive interest from many billion-dollar companies already, so you are joining a sure thing and not some future of maybe floating on a hyped dream where the share options value keeps dropping - nor are you joining the boredom of being a cog in a bank or big company which is mind-numbing after a while and only gives you a decent salary with very boring deliveries touching only small parts of a real solution.
We have offices in London, Singapore, Gold Coast, and soon in the USA with opportunities for everyone to move about, or work remotely to the right skilled candidates, but our preference is always to be based majority in the office to make sure we have those water cooler moments and enjoy each other's vibe.
Our users' success is our success and we're on a mission to deliver solutions that make marketing better and easier for them.
B2C and Enterprise/B2B solutions.
Massive Blue-chip corporate clients rely on Desygner.
Global audience with over 28 million users (now 1 million new signups every month).
Game-changing patented product used by BBC, Keller Williams, Amazon, and 1000s more businesses around the world.
Incredibly valuable soon to be cashed, share option plans for the right people!
Desygneris now looking for a Sales Director, based in London to join our global Sales team. You will not find another opportunity close to this, we promise you!
The Role
As a leader within the Sales department in London, you'll be in charge of recruiting and training a results-driven sales team. You will play an active role in generating revenue for our enterprise offering and own the sales processes.
What you will do
Recruit, train, and manage key hires, in line with the overall plan and strategy.
Develop, coach, and mentor the sales team.
Own and improve the end-to-end sales process.
Develop and execute growth plans to achieve targets through prospecting, account mapping, and generating new business.
Forecast, and ensure Sales/Revenue targets are met.
Work closely with the marketing team to define messaging and craft sales pitches, training materials, and presentations to promote Desygner.
Ensure all opportunities are accurately tracked within our CRM and own the CRM strategy for the Sales team.
Lead the team in creating compelling industry-leading service offerings that match C-level decision-making criteria.
What we are looking for
A proven track record of 5+ years in sales, and minimum 2 years as a Sales Director.
A proven track record of building and managing a successful sales team.
Strong understanding of a structured consultative strategic selling process.
Ability to nurture and develop new and existing client relationships.
Expert-level presentation skills with experience in dealing with C-level audiences.
Comfortable with CRM and other sales-enablement technologies.
Experience in driving the sales process and fostering effective working relationships with Sales, consultants, cross-functional teams, and external customers.
Professional characteristics
Values-driven, entrepreneurial, process driven.
Strategic: Vision complemented by relentlessly focused on execution.
Culture: Energetic, hunger to learn, adaptability, the ability to integrate the right set of values, the willingness to work across global and cross-functional teams.
Style: Open and transparent, "hands-on, roll-up your sleeves" leadership.
People: Respectful, motivational, instill belief and collaboration.
Benefits & Perks
Competitive compensation + valuable equity option plans.
Uncapped sales commission structure.
Flexible working hours.
Work from our office in central London.
Sell a solution used by millions of people every day.
An incredibly diverse international team and a company culture that encourages freedom, creativity and collaboration.
Exciting career opportunities as an early executive team member.
Be respected and heard in a startup that is smashing numbers.
Continuous learning, development, and support.
Apply via your LinkedIn profile or email your CV/Cover Letter : yana@desygner.com
To apply for this job please visit LinkedIn.