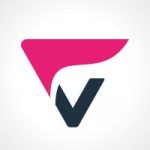 Sales Director (DACH region)
The Sales Director, DACH will be responsible for the strategy, execution, and management of Vacuumlabs' growth across the DACH region. The sales director will be expected to identify and develop sales relationships with innovative companies in the DACH region who are building innovative fintech solutions.
Sales responsibilities will include identifying prospects, finding leads, negotiating contracts, closing deals, and managing accounts. The successful candidate will have the ability to work with clients as partners and create opportunities across the ecosystem.
Applicants should have knowledge of the financial services industry and be interested in the latest in fintech, web3, insurtech and venture capital investments in the financial services and wider tech industry. Familiarity with the principles, tools, and technologies of modern software design and development is also required.
You might be a great fit if you:
enjoy looking for and winning new business opportunities
enjoy networking and growing relationships with banks, corporates, startups, and investors
thrive in an entrepreneurial environment and are motivated to make your own path and create growth opportunities
are a team player and work well with colleagues and customers
are excited to learn about emerging technology and the latest in the venture capital/investment space
We are most interested in entrepreneurial candidates that will grow with us—that is far more important than ticking all the experience boxes.
What you'll do:
Build a growth plan to meet sales targets and support regional projects.

Prospect for new business and identifying target opportunities.

Collaborate with the Marketing team to develop and support a regional marketing plan.

Negotiate and close deals with new and existing customers.

Establish, build, and maintain client relationships at all decision levels.

Represent Vacuumlabs at relevant events and with various publications and media.

Travel to meet with clients or potential clients around the DACH region.
What you need to succeed:
Demonstrated success in growing and managing a business or business line, ideally in sale of services and/or consulting.

A minimum of 10 years of experience, ideally in a high growth environment.

Strong experience selling to Series A or later stage fintech businesses.

Strong contacts within the fintech ecosystem in the DACH region.

A curiosity about business trends and customer pain points.

Experienced across the entire sales life cycle

Able to build credibility and influence with potential clients

Strong German and English speaker (C1)

Strong knowledge of the financial services industry and ecosystem.
We put the tech in fintech.
Vacuumlabs is a digital product development firm that provides design, product development, engineering, and data science services for the fintech industry. We support clients from 8 locations in Europe, North America, and Asia. The history of our successful collaborations includes companies at all stages of development – leading corporations, scaleups, and startups.