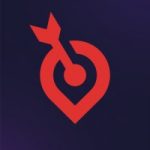 Sales Development Representative (SDR)
Persona.ly, a global company with machine-learning based products in market research and Mobile advertising fields, with headquarters in Israel, is looking for a sales & business development specialist, to join our global business team.
This will be the first SDR joining the global team of 4 business development managers.
You will be part of a very stable (10 years old) global company that moves fast and gives real value to the most successful apps in the world, from different verticals: gaming, finance, e-commerce... Based on our technology- we help growth efforts in user acquisition and retargeting, fraud prevention, and provide data-driven insights derived from our predictive models, which process over 1.5 million transactions a second!
As our sales development representative (SDR) you will:
Initiate custom reach outs based on our data-driven prospects system
Qualify new business leads and sales opportunities, manage, nurture, and grow interested prospects across different territories.
Search and report market trends.
Work closely with BD, product, and CSM teams to accelerate business processes.
Required experience and skills:
Very High level of English. Mother tongue-great advantage!
Analytical mindset!
Experience in lead generation/ outbound sales/ business development of data-driven products
Great passion for sales enablement and for learning a complex ML-based product
Other languages such as German, Russian, Chinese, Korean, and more- a significant advantage
Proactivity, Creativity, High energy, persistence, Results - driven
To apply for this job please visit LinkedIn.