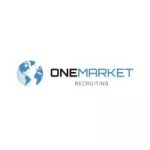 Sales Development Representative
Brandwatch is the world's premier social suite, empowering over 7,500 of the world's most admired companies to understand and engage with customers at the speed of social.
Combining pioneering, AI-enriched digital consumer intelligence with industry-leading social media management tools, Brandwatch offers a complementary suite of specialized, best-in-class products and services that support intelligently connected workflows. With Brandwatch, brands and agencies can adapt and thrive in today's fast moving digital world by making smarter decisions and executing data-driven social strategies at every customer touchpoint.
What you'll do:
Research new markets, build a pipeline of potential leads, and nurture relationships using Salesloft, Salesforce, LinkedIn, and other platforms
Become an expert on our brand, business, and SaaS productIdentify points of contact within target companies and reach out to prospective clients via outbound calls, emails and social media
Make an average of 60 outbound calls to prospects daily with the goal of scheduling platform demos
Qualify new leads and follow up on warm leads, own your pipeline
Nurture relationships with potential customers
Book demos with qualified leads for your Account Executive team
Meet and exceed quarterly targets
Stay current on industry news and understand the social media landscape
No lanes, if you find a prospective client, reach out to them!
No territories - unlimited opportunities!
Growth potential, SDRs have a clear growth plan with potential to become Account Executives
What you have:
Positivity and determination
Ability to turn a "no" into a "yes" through consultative questioning and coping with rejection
Excellent written and spoken English skills, any other languages are a plus
Team player attitude, eager to be part of an ambitious team
Ability to thrive in a quota driven environment with short sales cycles
Experience in a new business generation/real estate/recruitment role is an advantage
Cold calling experience an advantage
Exceptional ability to organize work and tasks
What we offer
Competitive salary
State-of-the-art office with snacks, soda, and lots of coffee
Generous parental leave policy
Apple Macbook
Headspace subscription
Medical, dental, vision, life & disability insurance
401(k) with company match
PTO, Holidays, Floating Holidays, Sick Time, and Community Service Day
Casual work environment with amazing co-workers
Discounted Gym on site
Subsidized Cafeteria
Monthly company events/bonding
Our values:
Authentic - We value openness and integrity, and strive for both between our colleagues and customers.
Bold - We value fearlessness and conviction, and encourage our employees to push the company forward.
Creative - We value originality and curiosity, and apply both to our work at all levels and in all areas.
At Brandwatch, we offer flexible and remote working, a competitive benefits package, an extensive people development program, including LinkedIn Learning for every employee and in-house courses such as our Brandwatch Leadership Development program, and community-focused groups, such as our Diversity & Inclusion and Green committees.
Working at Brandwatch: Our values are about being authentic, bold, and creative. And we believe these values are best embodied by enabling people to do their best work in an environment that works for them. Whether fully remote, within one of our global offices, or a combination of the two, we have the tools and resources to make working to these values both possible and enjoyable.
Operating and serving clients the world over, Brandwatch has 15 offices across the globe and more than 1,000 employees worldwide. Brandwatch is a Cision Company.
To apply for this job please visit LinkedIn.