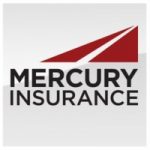 Sales Dev Representative – Atlanta/East Georgia
This position will be supporting our East Atlanta, Athens & Augusta territory.
Position Summary
The primary job function is to maintain and build the relationship between the Company and the agency force in an assigned territory. Serves as the primary liaison to the agency force and trains agents on Company systems, products and processes.
Essential Job Functions
Provides feedback and recommendations to management concerning market conditions, service levels and effectiveness of Company programs.
Develops production and business reports for management as necessary.
Reviews and monitors agent production reports and loss ratios, to suggest improvements, modifications or cancellation of agency appointments.
Responds to telephone and written correspondence, comments, questions and complaints from agents and/or customers regarding a variety of complex issues, especially regarding Company philosophy, procedures, and practices, in addition to general requests for problem resolution.
Accountable for growth and profitability of assigned, well-established territory.
Promotes new products and programs to existing agency force. Trains newly-appointed agents in Company philosophy, procedures, and practices. Schedules training meetings and organizes training facility and materials.
May interview and recruit agents that apply for agency appointments. Analyzes and considers current business operations in order to develop a recommendation.
Keeps updated on changes and developments in the Company, industry and legal environment through seminars, courses, and publications.
This position requires airline and/or automobile travel at least 50% of work time to agencies within the assigned region. Requires use of a Company car; Marketing Reps must meet established Company standards regarding personal driving history and current license status to be eligible for position.
Education
Bachelor's Degree required
Valid driver's license and acceptable driving record (as determined by Company policy) required.
Experience
At least 3 years of experience with marketing and/or underwriting
Or equivalent combination of education and experience.