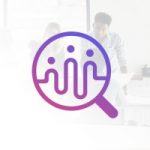 Sales & Design Service Professional
Sales & Design Service Professional, Sales Executive, Sales and Marketing, Customer Service, Luxury Home, Interior Design, Permanent, Chelsea Harbour
Sales & Design Service Professional


Ralph Lauren, a global leader in the design, marketing and distribution of luxury lifestyle products is currently requiring a Sales & Design Service Professional, preferably proficient in either French, Russian or Arabic to join their Home Collection Department in Chelsea Harbour.
Position, Purpose and Scope

Through Cultural focus behaviors, demonstrate a true passion and respect for the Ralph Lauren Home customer, product and RL trade showroom environment.
Embrace their Winning Culture by consistently meeting the business sales objectives through delivering the 5 keys steps of service to Create, Connect, Convert, Confirm, Continue in store and via their digital platforms.
Identify new opportunities and generate sales to support the strategic growth of the Home Collection Business.
Liaising closely with the Sales team to support and also with Interior Designers, Architects and Developers and retail clients you will be acting as a brand ambassador.

Key Responsibilities

Develop key relationships with new and existing trade and retail clients, introducing them to the world of RL Home, identifying their needs and driving sales
Provide exceptional customer service and hospitality by greeting, listening and assisting customers. Exceed their expectations and demonstrate in depth knowledge of Ralph Lauren products and lifestyle collections.
Very good understanding of interior spaces, ergonomic and proportions
Create inspiration boards that illustrate design concepts
Source and select RL decorative items including furniture, lighting, finishes, accessories and rugs.
Produce sales lead, update and maintain the CRM system
Generate quotes and track projects from point of purchase through to delivery and installation
Create and maintain budgets. Report on ongoing business and pipeline
Archive decorative materials and maintain project records/specs
Consistently meet showroom and personal sales objectives and KPI's by delivering an elevated and personalized level of service and communication to all customers in store and via outreach
Communicate Product and Customer feedback to buyers and managers
Participate in showroom activities including but not limited to: Daily maintenance standards front and back of house in line with the Ralph Lauren Brand Image directives, Inventory, Replenishment, Product transfers, New product launches and Seasonal floor changeovers
Attend industry networking events and socialize with our target customers
Perform opening and closing showroom duties as needed.
Exhibit pride through a positive demeanor, body language, personal presentation and dress standards in line with the RL expectations
Give support to the Sales team, administration duties will be required
Always adhere to all company policies and standard operating procedures

Knowledge, Skills And Behaviors

1-3 years of prior work experience specifically in the luxury Home sector
Proven experience and knowledge of the interior design industry
Excellent interpersonal skills with the ability to build and maintain strong working relationships.
Communicates with confidence (verbal and written) and maintains highest level of professionalism
Highly organized and proactive individual, capable of multi-tasking within a fast-paced environment
Able to read and understand architectural/construction drawings and sketch/diagram space plans and fixture layouts
Proficiency in Adobe Creative Suite and Microsoft Office
AutoCAD and/or SketchUp a plus
3D and CGI rendering proficiency a plus
Ability to source and select decorative items
Budget and project management skills

Vacancy Information

Location: Chelsea Harbour
Salary Range: £24,000 to £30,000 DOE + Bonus
Job type: Permanent
Job Section: Sales
Working Hours: Full time

Sales & Design Service Professional, Sales Executive, Sales and Marketing, Customer Service, Luxury Home, Interior Design, Permanent, Chelsea Harbour