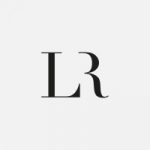 Sales Associate – Jewelleries & Watches
Luxury Recruit is working exclusively with a Luxury Jewellery and Watches Brand to recruit an experienced Senior/Sales Assistant to join their team in London. Our client is associated with the names of great personalities in Fine Jewellery and Watches and has established itself on the international scene for their values.
We are looking to recruit a Sales Assistant with ambition, drive and passion for luxury retail, jewellery and watches. You will be working in a true luxury retail space and contribute to its success and growth with the right standards of service excellence.
Candidate must demonstrate strong attention to detail, organisation, is reliable and efficient. The Sales Assistant will report directly to the Senior Management team, contributing actively to the growth of the business, will drive sales by providing a remarkable service to customers, will build a strong client book, and will be a true brand ambassador by promoting the values of the brand within the marketplace.
Key Responsibilities:
Maximise sales and provide excellent customer and after-sales service.
Actively develop new clients and consistently strengthen existing client relationships.
Participate in maintaining a positive work environment.
Strong CRM skills.
Promote the brand's culture internally and externally.
Guarantee excellent customer experience.
Support the Management in all the store processes compliance and follow-up Key Requirements.
Minimum of 5 years of sales experience.
Fluent English (communication skills in French, Arabic, Mandarin and Russian are helpful).
Sales driven, social, open, and ambitious team player full of drive and optimism.
Proven ability to drive positive customer experiences that build loyalty and deliver measurable results.
Strong verbal and written communication skills and excellent organizational skills.
Passion for Jewellery and Watches.
Sales and Client focused.
Recognizing Client Potential.
Relationship builder.
Network builder.
Effective communication.
To apply for this job please visit LinkedIn.