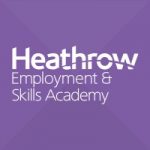 Sales Associate
About The Role


Smythson are seeking an experienced and professional Sales Associate to join their team. The Sales Associate will reach and, where possible, exceed sales targets set and provide thoughtful and discrete customer service in line with Smythson Customer Service standards. Similarly, the role requires you to maintain excellent, up to date product knowledge and observe all Company, store and/or host store procedures, as required by the management team.
As a Sales Associate Your Key Responsibilities Include

Discretely maximising sales opportunities with additional products and services
Understanding and anticipating each customers' needs and delight them with the service provided and aim to exceed customer expectations
Ensuring merchandising is in line with Visual Merchandising standards and the commercial objectives of the store/concession
Being aware of and complying with all company rules and procedures regarding the health and safety of employees and customers
Participating in audits, counts, deliveries and stock control procedures as required
Ensuring product knowledge is up to date, thorough and communicated effectively to customers

About You


Please refer to full job description
In Addition, You Will Have The Following Skills And Experience


The ideal candidate for this role will have a well-rounded background in retailing, luxury goods retail or other service industries.
Experience of one-on-one customer service and/or sales environments
Willing and pro-active, with a 'can-do' approach
Excellent communication skills
Impeccable personal presentation, good manners and diplomacy, even when under stress
Appreciation of bespoke sales and high-priced sales transactions
Second languages a distinct advantage, especially Japanese, Chinese, Russian, Arabic and/or any European language

About The Company


Smythson endeavour to make the ordinary extraordinary and the everyday timeless. Rooted in deep heritage, they represent over 130 years of British luxury leather goods at their most refined, with an enduring dedication to unrivalled craftsmanship. Smythson has long catered to the highly discerning, from European Royalty and the Indian Maharajas to the likes of Grace Kelly, Katharine Hepburn, Claudette Colbert and Vivien Leigh.