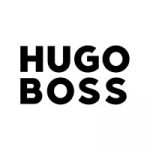 Sales Associate BOSS Store La Cañada 36h/w (f/m/x) 1
HUGO BOSS is one of the leading fashion and lifestyle companies in the premium segment with over 17,000 employees worldwide. As versatile as we are, we are united by a common goal: We love fashion, we change fashion!
Become a brand ambassador and be part of a team that works with passion, ambition and expertise to create excellent customer experiences. Be among the first to bring our collections from the runway to the customers! Join our team and explore career opportunities that are tailor-made for you!
We are looking for sales associales to work with us in Boss Store , La Cañada, located in the C.C. La cañada S/N (Marbella) to cover summer positions.
We need sales associate with experience, 20 hours per week From Monday to Sunday, with level English B2-C1 (High level) and another language, French, Russian or Arabic will be highly valued.
The contract is for 4 months. We need positive people really focus in the job.
May Incorporation
What you can expect:

Brindar excelentes niveles de servicio al cliente y superar las expectativas del cliente en cada oportunidad de venta.
Maximizar cada oportunidad de venta para lograr los objetivos individuales y de tiendas, así como mejorar los indicadores de KPI
Identificar las necesidades del cliente, y responder todas las preguntas relacionadas con el producto. Ser capaz de responder a consultas sobre el precio, la ubicación, las características, los beneficios y el uso de la mercancía HUGO BOSS
Asegurar que todos los pedidos y modificaciones de los clientes se resuelvan de manera eficiente y puntual
Optimizar la venta con un conocimiento del producto, afianzando la mejor ventaja para recomendar y atraer la atención de los clientes hacia los productos, con el fin de maximizar las oportunidades de venta.
Aprovechar cada oportunidad para capturar los datos de los clientes con el fin de expandir la base de datos HUGO BOSS, y alentar las visitas repetidas y la lealtad del cliente


Your profile:

Experiencia demostrable en Ventas Retail dentro de una marca de Moda.
Capacidad de afrontar cambios
Excelente Imagen personal
Poder llevar a cabo varias tareas a la vez y finalizarlas con éxito.
Profesionalidad
Dominio del Inglés. Se valorarán otros idiomas.


Your benefits:

Salario competitivo
Comisiones individuales de Venta.
Premios Mensuales y Semestrales
Uniforme completo
Posibilidad de promoción internacional dentro del grupo


We are a global company with our employees representative of the world at large. Our inclusive culture embraces each person's authenticity and individuality. We are committed to equal employment opportunity. And we believe our equitable work environment helps unleash your full potential and inspires you to thrive.