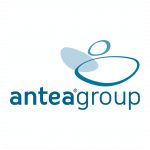 Sales Assistant for the International Department (Internship)
Antea Group is an international environmental engineering and consulting firm. With more than 3,200 employees worldwide, we work with a wide range of clients: industrial companies, service companies, institutions and local authorities.
In France, Antea Group is one of the major players in environmental engineering. Thanks to multidisciplinary teams of experts and qualified consultants, we offer global and sustainable solutions in the fields of water, environment, infrastructure, and environmental data acquisition and management. With a staff of 900, our teams operate in France - metropolitan and overseas - as well as internationally.
Joining Antea Group is the opportunity to build a career that suits you. Our managers are committed to supporting you in your professional development, with training being at the heart of our human resources policy. Valuing your know-how, developing your skills and supporting you in your new projects are the challenges that we will take up together. Being a member of Antea Group means acting for a sustainable future within an open and committed company.
Reporting to the International Sales Director, you will assist the experienced engineers of the international team in the preparation of commercial files, mainly in French and English.
You will participate in the preparation of expressions of interest and provide support in the preparation of offers.
You will be responsible for updating the multilingual commercial tools database (references, CVs, etc.), and will maintain relations with various international technical experts.
You will also be in charge of proofreading documents to ensure that they are of the highest quality for our clients.
You will also be responsible for analysing procurement plans and prospecting for business opportunities and partners.
TRAINING / EXPERIENCE
With a higher education background in international trade (4 to 5 years of higher education), you have experience in an international department in a similar position, ideally in a design office, architectural firm or construction company.
SKILLS / QUALITIES REQUIRED
You must have a perfect command of French and English.
A third language (Spanish or Portuguese or Russian) will be an additional asset.
A good command of IT tools is also essential: Office pack.
In addition to your enthusiasm and recognised interpersonal and writing skills, you have a strong ability to adapt and an interest in technical issues and multicultural environments,
You are very rigorous and responsive, you are organised and enjoy working in a team. You know how to manage priorities and meet deadlines.