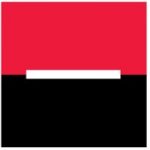 Sales and Retention Executive
Job Purpose:
Reporting to the Internal Sales Team Leader, the Internal Sales Executive will execute and deliver on the commercial plan and targets in respect of the retention, growth and profitability of our fleet leasing business with existing clients and new clients with less than 10 vehicles.
This role combines existing and new business so the successful candidate must be driven and passionate about retaining, growing and selling to both existing and new customers. The candidate must have strong communication skills and a natural ability to form and nurture relationships with customers and prospects.
The candidate must have an interest and understanding of their customers' business, industry and challenges. A key objective is understanding and being able to present how ALD's business solutions can help their businesses. In effect they need to become their customer's trusted fleet advisor. This role is suited to someone who is self-motivated to achieve challenging but rewarding monthly business targets. We are looking for someone who can exploit their exceptional relationship and sales skills for successful results.
Key Responsibilities:
Portfolio Management
Ø Develop a deep understanding of your existing client base to ensure you maximise customer & vehicle retention while also identifying opportunities for incremental growth and cross selling during the lease and prior to renewal time. To include;
- Knowing the key stakeholders & decision makers
- Knowing the size of customers fleet & ALD's share of that
- Understanding the customer's business sector and possible impact/opportunities on fleet
- Understand the customers current funding model e.g. lease, HP, rent, buy for cash
Ø Develop a pro-active contact management programme for your customer base. This can be driven from the customer's renewal cycle, credit review dates or other defined contact plans.
Ø Own & manage the fleet retention, incremental growth, cross selling and profitably targets for the customers within your portfolio.
Ø In managing your portfolio, your responsibilities will include actively and successfully managing the sales process:
- Building a rapport with the prospective client,
- Understanding their business requirements & potential,
- Advising of best solutions & negotiations of same,
- Access and complete a credit appraisal,
- Closing deal and completing orders,
- Conduct Implementation meetings with new customers and gather information as per agreed procedures,
- Consider future customer follow e.g. if unsuccessful this time, assess customer satisfaction, possible introduction to other customers.
- Ensure at all times we provide a premium customer service in all our interactions
Ø Pitch our product/service feature & benefits to incoming prospects. Quote prices, prepare credit applications and prepare sales order forms/contracts.
Ø Identify situations on both existing and prospect customers where you believe you should engage the support of the business development / relationship management team to support the customer acquisition process.
Operational Responsibilities
Ø Manage your business pipeline and be able to report systematically and knowledgably on performance against all key targets
Ø Ensure you have credit limits and AML requirements in place for your customers to ensure smooth operation of our services
Ø Ensure that all documentation & information requirements from customers is both completed and collected accurately (right first time) from customers prior to hand over to operations. Also ensure that you adhere to all agreed operational procedures
Ø Keep the CRM system/ key 2 for your customers fully up to date on an on-going and timely basis
Ø Work effectively with other functions within the business to ensure an exceptional customer experience while also educating customers how to engage with support functions within ALD to receive optimum service
Ø Work with the Business Development team to handover or receive prospects that fall outside the SME criteria of 10 vehicles
Key Requirements:
2-3 years' product knowledge in the contract hire/fleet management industry
2-3 years' experience dealing with customers over the phone
A passion for sales, relationship management and customer excellence
A high attention to detail with the ability to follow agreed procedures
Proven ability to deliver to tight deadlines and monthly targets
Excellent communication skills with an ability to adapt your style to suit the situation
A keen interest in industry developments, market intelligence and the fleet industry to enable you to add real value to customer discussions
Ambitious and looking for progression
Self-motivated, energetic and driven
Organised and structured
Strong IT literacy and strong proficiency in Microsoft Office packages
Full Clean Driving license as may be required to attend client meetings on occasion
To apply for this job please visit LinkedIn.