Archived (not relevant)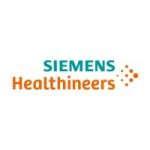 Sales and Partner Managers indirect countries in CEECA
Do you want to help create the future of healthcare? Our name, Siemens Healthineers, was selected to honor our people who dedicate their energy and passion to this cause. It reflects their pioneering spirit combined with our long history of engineering in the ever-evolving healthcare industry.
We offer you a flexible and dynamic environment with opportunities to go beyond your comfort zone in order to grow personally and professionally. Sound interesting?
We are looking to hire a Sales & Partner Manager who will have Key Responsibility as a Business partner development with focus on market transparency and increasing sales and profitability. This position will report directly to Head of Sales & Partner Manager and cover the Geographical scope: Azerbaijan, Kyrgyzstan, Palestine, Tajikistan, Turkmenistan, Uzbekistan
General Requirements
Build and maintain relationships with our existing business partners.
Ongoing evaluation of existing business partners for the company and development of business partners in the interests of the company
Identifying new potential partners where appropriate
Building knowledge of the market, specific processes, and regulations
Understand the procurement and decision-making processes - Develop an aligned sales and service strategy for our business
Agreeing business objectives with the business partner and ensuring that both parties meet their commitments
Building relationships with local decision makers in the target country
The following language requirements are expected English and German absolutely, Russian and languages of the listed countries (geographical scope) highly appreciated
Task Description
Pro-active increasing the market transparency of the countries by understanding their healthcare systems, customer structures, trends, competitive environments and business partner landscapes
The Sales and Partner Manager uses external data, e.g. COCIR and/or import statistics as well as maintains the internal data, i.e. won/lost data and future share funnel in Shareville
The Sales and Partner Manager must know the most important customers and, together with the business partners, build reliable relationships with them. For this purpose, the Sales and Partner Manager should visit the country regularly.
The Sales and Partner Manager knows our medical portfolio in general and can make specific offers together with colleagues from the CEECA Zone business units/lines and Direct Export Sales.
Management Business Partner
The Sales and Partner Manager communicates our Healthcare strategy to the business partner and ensures his buy-in. From this starting, the Sales and Partner Manager is working together with the Business Partner on the country strategy, establishing a suitable market presence and working on accounts and sales funnel following a structured approach.
The Sales and Partner Manager is responsible for all process steps of the PRM process within his countries. This also includes, in close co-operation with the zone/region, choosing new Business Partners and recommending termination of contracts if needed.
Working in the matrix – zone x headquarters
Collaboration with the zone business areas/lines colleagues regarding CRM and the corresponding headquarters team in Erlangen regarding SCM
The Sales and Partner Manager ensures highest data quality regarding our CRM tools which are used for funnel reviews and won/lost analysis
The Sales and Partner Manager involves the CEECA business areas/lines colleagues as early as possible in projects in order to ensure best product placement and highest profitability
Competencies
Domain knowledge regarding Healthcare service providers
Experience with indirect sales channel and Business Partner Management
Value based sales approach
Collaborative workstyle
Process adherence
Communication Skills and intercultural sensitivity
Strategy execution skills
Willingness to travel up to 50% of Working days to countries.Sometimes also for a longer blocked period of time; Place of employment Austria.
Our global team
Siemens Healthineers is a leading global medical technology company. 68,000 dedicated colleagues in over 70 countries are driven to shape the future of healthcare. An estimated 5 million patients across the globe benefit every day from our innovative technologies and services in the areas of diagnostic and therapeutic imaging, laboratory diagnostics and molecular medicine, as well as digital health and enterprise services.
Our culture
Our culture embraces different perspectives, open debate, and the will to challenge convention. Change is a constant aspect of our work. We aspire to lead the change in our industry rather than just react to it. That's why we invite you to take on new challenges, test your ideas, and celebrate success.
Check our Careers Site at https://www.siemens-healthineers.com/de/careers
As an equal opportunity employer, we welcome applications from individuals with disabilities.
What else do I need to know?
We care about your data privacy and take compliance with GDPR as well as other data protection legislation seriously. For this reason, we ask you not to send us your CV or resume by email. We ask instead that you create a profile in our talent community where you can upload your CV. Setting up a profile lets us know you are interested in career opportunities with us and makes it easy for us to send you an alert when relevant positions become open. Click [4] here to get started.
To all recruitment agencies: Siemens Healthineers does not accept agency resumes. Please do not forward resumes to our job's alias, employees, or any other company location. Siemens Healthineers is not responsible for any fees related to unsolicited resumes.
Siemens Healthineers Austria was awarded the Great Place to Work® certificate.
References
Visible links
https://www.siemens-healthineers.com/products-services
https://www.siemens-healthineers.com/de/careers
mailto:hr.at@siemens-healthineers.com
https://4connect.siemens.com/stayconnected