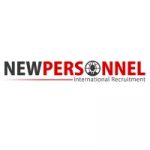 Sales And Marketing Representative (English/Russian)
New Personnel is a recruitment agency with its offices in the City of London. We are currently looking for a motivated Sales Representative to join our client's dynamic team. Our client is an architecture and interior design firm.
Responsibilities
Learn the existing services of the company and the way they operate
Present, promote and sell the services using solid arguments to prospective customers (lead conversion)
Promote premium products to existing customers
Establish, develop and maintain positive business and customer relationships with potential institutional collaborators in the UK
Perform cost-benefit and needs analysis of existing/potential customers to meet their needs
Achieve sales targets and outcomes within schedule
Requirements
Proven experience in sales
Fluent in English and Russian languages
A degree in marketing/business is an advantage
Previous experience with architecture and/or interior design firms is an advantage
Motivated to work hard and earn bonuses
Good interpersonal skills
Able to work alone and as a part of a team
An immediate start is available.
To apply for this job please visit LinkedIn.