Archived (not relevant)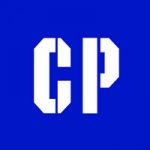 Sales and Hospitality Associate – Chelsea Piers Brooklyn
Job Details
Job Location
Field House - Brooklyn - Brooklyn, NY
Position Type
Full-Time/Part-Time
Description
The Opportunity:
Since opening in 1996, the mission of Chelsea Piers Sports has never changed: deliver life-enhancing athletic experiences for kids and adults by providing the finest sports programming in world-class facilities. In 2023, Chelsea Piers will bring its exceptional, and unique programs to Brooklyn.
This new location will feature Olympic-level gymnastics training equipment, state-of-the-art indoor boarded soccer fields, a warm-water, learn-to-swim pool, and multiple party/event spaces. We are excited to build a dynamic new team at this location that believes in the power of youth sports, health, and wellness.
Our Mission
To transform lives by delivering exceptional sports and fitness experiences that promote a healthier, happier and more active lifestyle; to build a welcoming community where all feel empowered and connected.
Role
The Sales and Hospitality Associate will sell all products available at Chelsea Piers Brooklyn as well as act as the primary contact with customers entering the facility. There are full-time and part-time positions available.
Responsibilities
Responsibilities include, but are not limited to:
Hospitality
Leverage connectivity and retention opportunities by engaging and building relationships with members
Address customer questions, comments, or concerns in a timely manner
Troubleshoot emerging issues as they arise; always prioritizing the customer experience
Greet customers in an energetic and friendly manner as they enter the facility
Sales
Achieve sales pace and targets on a monthly, quarterly, and yearly basis
Provide a highly competitive, satisfactory, and uncompromising sales experience to all new, current and potential clients
Initiate or execute projects for the sales team, lead generation efforts and driving engagement with seasonal experiences (ex. Summer Camp)
Be educated with a working knowledge of all product and services offerings to leverage all upselling and cross selling opportunities
Operations
Exceptional use of Customer Relationship Management system and operating solution to meet the needs of a customer base
Maintain in-stock and presentable conditions in all assigned work areas
Attend weekly departmental meetings and other scheduled meetings to support business operations
Aid team members in all attendance, scheduling, registration, and check-in procedures
Qualifications
Minimum of 1 year's experience in hospitality, event, or catering sales preferred
Proven work experience as a Retail Sales Associate, Sales Representative or similar role
Must be adaptable and enjoy working in a fast-paced, all-hands-on deck, team environment
Must have a friendly and professional phone etiquette
Ability to effectively manage internal and external customers, using patience, tact, and diplomacy to diffuse situations, collect accurate information, and resolve conflicts
Must have the flexibility to work a non-traditional schedule - ability to work on weekends and holidays as needed
Must be able to lift 30-45 pounds
Ability to sit, stand, bend, stoop on a consistent basis
Proficiency in English and a secondary language preferred (ex. Spanish, Mandarin, Russian etc.)
Proficient in Microsoft Office, Outlook, Teams, and a willingness to learn new technology (i.e., Zoho, Daysmart, Constant Contact, Exerp, etc.)
College BA or BS degree preferred
High School Diploma required
Benefits
Chelsea Piers is an incredible place to work! Here is an overview of some of the benefits
full-time
employees enjoy:
Medical and Dental Benefits
– You will be eligible for Chelsea Piers' robust health and dental insurance plans on the first of the month following sixty (60) days of full-time employment. Our Medical Plan is with UnitedHealthcare; both in-and out-of-network plans for single or family coverage are offered. The Dental Plan is with BlueCross BlueShield and single, spouse, parent/child, and family coverage are offered. We also have an extensive list of voluntary benefits including, but not limited to, FSA, life insurance, and short and long-term disability.
Paid Vacation Days
– Chelsea Piers supports a healthy work/life balance. After sixty (60) days of employment, you will be eligible for fifteen (15) days of paid vacation (prorated in your first year of employment). After five (5) years of service, you will be eligible for twenty (20) paid vacation days per year.
Safe/Sick Time
– Chelsea Piers will provide you with 1 (one) hour of safe/sick time for every 30 hours worked, up to a maximum accrual of fifty-six (56) hours per calendar year.
401(k) Savings and Retirement Plan
– Chelsea Piers wants to support your saving goals. After six months of service, you will be eligible to enroll in Chelsea Piers' 401(k) program. Chelsea Piers will match 8% of your investment up to a maximum of $2,500 per year. After three (3) years of full-time service, you will be fully vested.
Access to Chelsea Piers Fitness, Prospect Heights
– Your health and wellness are important to us. All staff members who work a minimum of 10 hours per week are eligible for discounted and subsidized Chelsea Piers Fitness (Prospect Heights club) membership at $25 per month (current membership rate is $200 per month).
Tuition Assistance
– Chelsea Piers supports employees' continuing education. After one (1) year of full-time service, you will be eligible to receive tuition assistance paid by Chelsea Piers in the amount of $750 annually for your first five (5) years of full-time employment and $1,500 annually after five (5) years of full-time employment. The education, instruction, or training must be job-related and/or or have the potential to strengthen your skills/knowledge and enhance your performance.
TransitChek Program
– After sixty (60) days of employment, you will be eligible to participate in the TransitChek program, which allows for the pre-tax purchase of MetroCards or TransitChek debit cards that are used to purchase commuting tickets and passes from transit operators throughout the metropolitan area.
Employee Referral Program
– We encourage our employees to refer their qualified family and friends to work at Chelsea Piers. For any referral who is hired and stays at Chelsea Piers a minimum of sixty (60) days, you will receive a referral bonus of $500 for full-time hires (minimum 35 hours per week) and $250 for part-time/non-seasonal hires (minimum twenty (20) hours per week). Referrals from managers made for positions in their own department are excluded.
Upon your start date, you will also receive an Employee Venue Usage sheet detailing other
exciting employee perks and discounts
provided throughout the complex.
Chelsea Piers is an equal opportunity employer.
Pay Transparency: $18-$25/hour