Archived (not relevant)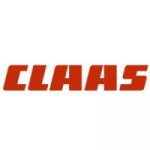 Sales Administrator (m/f/d) Dealers Market Ukraine
Unternehmen: CLAAS Global Sales GmbH

Standort: Harsewinkel

Startdatum: zum nächstmöglichen Zeitpunkt

Karrierestatus: Berufserfahrene

Funktionsbereich: Betriebswirtschaft

Bei CLAAS Global Sales arbeiten unsere Expertinnen und Experten für den Vertrieb unserer großen CLAAS Produktpalette im Ausland. Als Team stehen wir für den erfolgreichen Absatz der CLAAS Produkte an unsere weltweiten Vertriebspartner und Importeure. Mit Vertriebsgesellschaften weltweit bieten wir Kompetenz vor Ort und sorgen mit einem optimalen Service für einen erstklassigen Kundendienst.

Ihre Rolle In Unserem Team


You are the contact person for local CLAAS dealers in Ukraine and responsible for the order fulfillment from the shared service center in Germany.
Intensive coordination and situational communication with business partners and internal and external stakeholders (e.g. sales management, production, controlling, customs, banks).
Create and process commercial documents (e.g. quotations, orders, invoices, Letter of Credit…).
Responsible for sales order tracking with reference to logistic and finance processing as well as order processing incl. handling of payments and export management.
Coordinate dealer priorities together with sales management considering relevant build programs.
Organize the transport logistics in coordination with carriers and the dispatch departments.
Support lean administration development with the aim of optimizing processes.
Work through claims and coordinate the settlement of damage in coordination with our insurance partner.


Ihr Profil


You have a college degree in business administration or equivalent successful clerk education, bachelor degree desired, not required
Ability to communicate fluently in Russian and/or Ukranian as well as business fluent communication in English or German
Self-sufficient with a proven ability to work independently, resilience and willingness to learn and improve
Preferably several years of work experience in order services and familiar with custom topics
Must be able to meet deadlines in a fast-paced environment with a strong attention to detail
Ability to work in an international team, with colleagues abroad
Good computer skills (MS-Office) required; experience with SAP R/3 SD desired.


Wir freuen uns auf Ihre Bewerbung.

Ihr Kontakt in unserem CLAAS Recruiting Team

Carina Bergen

CLAAS Global Sales GmbH

(+49) 52471280241

Hier können Sie spannende Einblicke in die internationale Arbeitswelt unseres Familienunternehmens gewinnen:

Instagram | LinkedIn