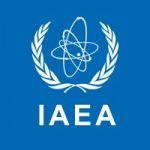 Safeguards Asset Provision Assistant(G6)
Organizational Setting
The Department of Safeguards carries out the IAEA's duties and responsibilities as the world's nuclear inspectorate, supporting global efforts to stop the spread of nuclear weapons. The primary role of the Department is to develop and implement IAEA safeguards to ensure that there is no diversion of declared nuclear material from peaceful activities and no indications of undeclared nuclear material or activities in a State as a whole.
The Department comprises nuclear safeguards inspectors, responsible for carrying out inspections and verifications of all-safeguards relevant information for nuclear facilities in over 180 States; and technical staff responsible for a wide range of activities including: developing concepts and approaches for implementing safeguards; developing and maintaining safeguards equipment; providing analytical and laboratory services for sample analysis; collecting, evaluating and analysing safeguards-relevant information; providing information and communication technology infrastructure and services; and providing programme coordination support.
The Division of Technical and Scientific Services ensures the provision of state-of-the-art equipment and related expertise for the accomplishment of the Department of Safeguards activities. Within this mandate, the Division is responsible for procurement, testing, provision, inventory control, performance monitoring and maintenance of safeguards equipment and supplies required by SGO Divisions; management of equipment development and engineering activities to meet quality and safeguards requirements; development and provision of documentation, procedures, instrumentation methods and techniques; provision of specialized technical and scientific support to inspectors and inspection activities in the field and at headquarters; and, radiation contamination monitoring of returned equipment and timely write-off of obsolete or contaminated equipment. The Division also coordinates departmental health and safety activities.
Main Purpose
Under the general supervision of the Team Leader, the SG Asset Provision Assistant coordinates all activities in the Division related to effective asset provision and control, and provides SGTS management with statistics and reports, extracted from various data sources, concerning the effectiveness of asset provision. In addition the incumbent is responsible for processing Low Value Purchasing (LVP) requests for the Division within delegated and authorized limits. The SG Asset Provision Assistant provides support and guidance to other staff related to administrative matters
Functions / Key Results Expected
Assign tasks, set work priorities, check work in progress and upon completion; monitor compliance with work related rules and procedures; and provide feedback on staff performance.
Conduct systematic inspection and recording of goods received, management of storage arrangements and the timely and accurate issue of items.
Propose reliable logistics for internal delivery/distribution of goods and services.
Answer queries from customers; identify problems, evaluate, decide and/or recommend to management appropriate solutions to unprecedented problems and complaints.
Maintain records of non AIPS processes.
Adopt best practices to achieve compliance with relevant standards and regulations for optimal and cost effective services.
Identify and implement process improvements at his/her own workplace, or recommends workflow streamlining within his/her own organizational unit to achieve efficient process delivery. May liaise with other concerned work areas in process streamlining.
Prepare periodical sets of statistics and reports for different relevant stakeholders.
Process LVP requests and raise requisitions in the system in compliance with the existing LVP procedure. Place orders for goods and services within delegated LVP limits.
Maintain the Purchasing Activity Log for the LVP transactions.
Identify attractive items and communicate relevant information to the SG Inventory Office for adding to the record in the asset register.
Report the LVP activities on a monthly basis to DIR-SGTS and General Accounts Payable Section/MTBF.

Competencies and Expertise
Core Competencies

Name
Definition


Communication Communicates orally and in writing in a clear, concise and impartial manner. Takes time to listen to and understand the perspectives of others and proposes solutions.
Achieving Results Takes initiative in defining realistic outputs and clarifying roles, responsibilities and expected results in the context of the Department/Division's programme. Evaluates his/her results realistically, drawing conclusions from lessons learned.
Teamwork Actively contributes to achieving team results. Supports team decisions.
Planning and Organizing Plans and organizes his/her own work in support of achieving the team or Section's priorities. Takes into account potential changes and proposes contingency plans.
Functional Competencies

Name
Definition


Analytical thinking Analyses information to identify cause and effect relationships and correlations. Identifies critical elements and assesses consequences of different courses of action and proposes solutions.
Client orientation Helps clients to analyse their needs. Seeks to understand service needs from the client's perspective and ensure that the client's standards are met.
Resilience Maintains a high level of performance when facing pressure and uncertainty. Able to remain calm and self-controlled, and to respond logically and decisively in difficult situations.
Required Expertise


Function
Name
Expertise Description


Administrative Support Discretion and Respect for Confidentiality Ability to act with tact, diplomacy, discretion and respect for confidentiality.
Administrative Support MS Office (Word, Excel, Outlook, PowerPoint) Proficiency in MS Office and the ability to use databases.
Procurement Services Procurement Proven expertise in procurement and provision of products and services to end users.
Qualifications, Experience And Language Skills

Completed secondary education. Emphasis on commercial area is an asset.
Additional study or training in contracting or a recognized qualification in procurement is an asset.
Minimum of six years of relevant work experience, preferably in an international environment.
Minimum of two years of experience in procurement and provision of products and services to the end users.
Excellent oral and written command of English and German. Knowledge of other official IAEA languages (Arabic, Chinese, French, Russian and Spanish) is an asset.
Administrative skills test to IAEA standard may be part of the process.

Remuneration
The IAEA offers an attractive remuneration package including a tax-free annual net base salary starting at EUR 61171 (subject to mandatory deductions for pension contributions and health insurance), 6 weeks' annual vacation, pension plan and health insurance
Appointment is subject to a satisfactory medical report.
Recruitment will be on a LOCAL BASIS only.
Outside applicants are required to supply to the IAEA or to authorize it to seek all information relevant to their suitability for employment by the IAEA.
Testing may be part of the recruitment process.


Applicants should be aware that IAEA staff members are international civil servants and may not accept instructions from any other authority. The IAEA is committed to applying the highest ethical standards in carrying out its mandate. As part of the United Nations common system, the IAEA subscribes to the following core ethical standards (or values): Integrity , Professionalism and Respect for diversity . Staff members may be assigned to any location. The IAEA retains the discretion not to make any appointment to this vacancy, to make an appointment at a lower grade or with a different contract type, or to make an appointment with a modified job description or for shorter duration than indicated above.
Organization


SGTS-Equipment Handling, Radiation Safety and Quality Management Team
Primary Location


Austria-Vienna-Vienna-IAEA Headquarters
Job Posting


2023-05-15, 11:36:57 AM
Closing Date


2023-06-12, 11:59:00 PM
Duration in Months


36
Contract Type


Fixed Term - Regular
Probation Period


1 Year
Full Competitive Recruitment


Yes